Hoping to land your dream job or progress in your current career? Business networking can help you achieve it. Here we'll provide some tips for choosing the right events, preparing in advance, and making sure that you find what you're looking for. Read on for advice and anecdotes that'll make you believe in the power of networking!
If you're reading this, you're probably already aware of the concept of networking. Maybe you're an expert, with years of experience under your belt and business cards in your pocket… or maybe you're a total novice, with no idea how to do this "networking" thing everyone is always talking about. But no matter who you are, what you do and what you're looking for, I'm willing to bet that you can benefit from business networking—especially when it comes to the content industry.
These days, networking events come in all shapes and sizes. Some are formal and structured, with name tags and organized activities. Others are essentially just a chance to have casual drinks with a group of strangers who (hopefully) share your interests. Both of these scenarios—and everything in between—can be useful, as long as you know how to play your cards right.
After attending quite a few networking events myself, and speaking with a few veritable experts in this area, I've compiled some tips to help you make the most of any business networking event. Whether you're looking to find a job or just make some new connections, here's how to meet, greet and mingle like a pro.
How to pick the perfect business networking event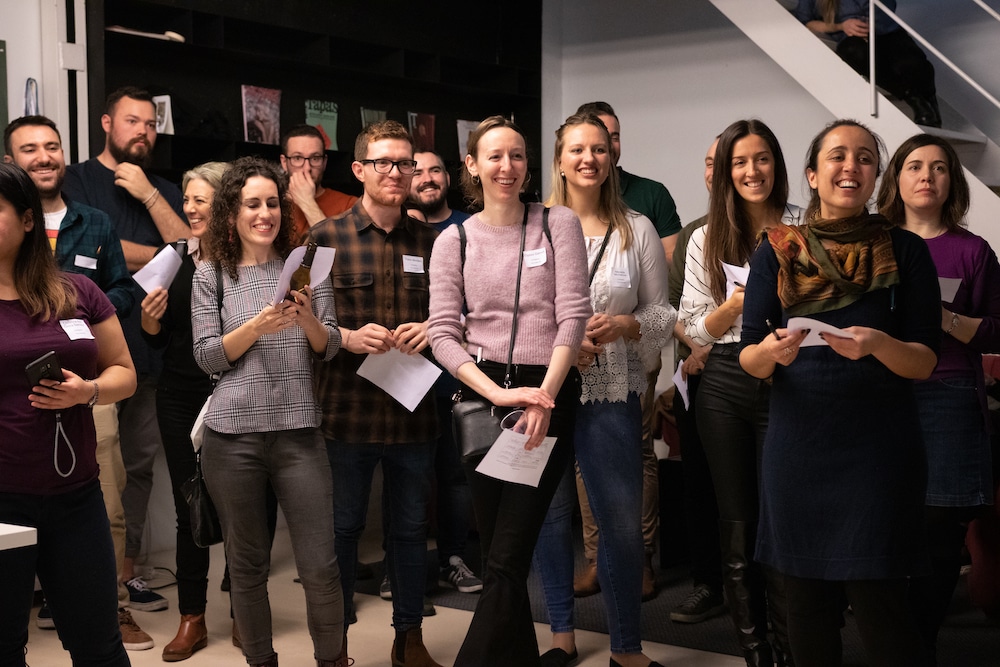 First things first: when it comes to networking, you have to find a balance between quantity and quality. Don't just go to every event that pops up on your newsfeed; you'll waste precious time and energy. On the other hand, you can't be overly selective. Half the battle is just getting out there and meeting people, so you need to cast a wide net (without trying to cover the whole ocean, so to speak).
So how do you know which networking events are right for you? My first piece of advice is to look for those with a fairly broad focus that includes the industry you're interested in. For example, if you're looking for a job in translation, you don't need to restrict your search to events that are specifically for translators. But it might be useful to attend networking events for content professionals. There you'll meet journalists, copywriters, publishers, bloggers and plenty of other people who might need multilingual content.
I'll give you a personal example. When I first moved from the U.S. to Madrid, I was in desperate need of a job. I didn't know exactly what I wanted to do, but I had skills in writing, editing and Spanish. I went to an InterCom networking event (now known as The Content Mix) for communications professionals, thinking it was a broad enough category to include opportunities that might suit me. It turned out to be a very wise choice… but more on that later.
Find your people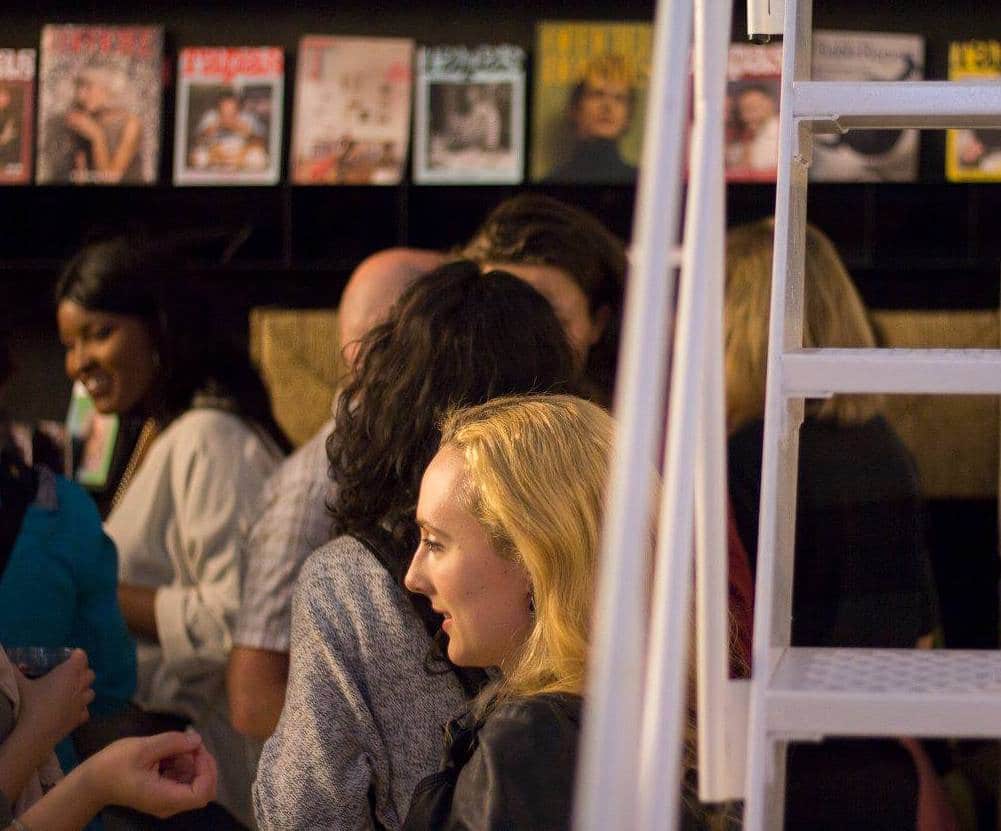 Another way to approach business networking is by choosing events that are geared toward a certain profile. For example, young women working in the business sector, or expats looking for work abroad. By immersing yourself in a group of people with backgrounds similar to your own, you'll find it easier to make genuine connections. What's more, you're likely to meet people who have faced the same challenges you're dealing with, and can provide valuable advice.
Here's another story to illustrate my point. Shortly after I attended my first InterCom event, I went to a mixer for female networking groups in Madrid: essentially a meta-networking event. There I met dozens of women who had moved to Madrid from other countries and were looking to connect with like-minded professionals. Not only did I make a ton of valuable contacts, but I also met a woman who soon became my best friend—thanks in no small part to our shared professional interests!
Put your best foot forward
While many networking events can feel more like friendly meet-ups than serious business meetings, you still need to prepare accordingly. Think about what you're going to wear and how you want to present yourself. If it's a casual event at a bar, don't show up in a suit and tie; if it's a fancy mixer, maybe forego the ripped jeans. Appearances aren't everything, but it's important to adapt to the style of each event to make the best possible impression.
Once you arrive, keep in mind that there are certain unwritten rules for business networking. Luckily, most of them are just common sense. If there's a speaker, pay attention—the chatting can wait until they're done. If someone is telling you about their business, listen—even if you're not interested, they deserve your respect. Don't show up super late and leave extremely early—that's just rude. And always remember the basics: stand up straight, make eye contact and don't forget to smile!
Know what you're looking for…
Before you arrive at any networking event, it's helpful to know what you want to get out of it. Are you looking for a new job, or just hoping to meet some interesting people? Are you in need of insight on some aspect of your career, or maybe a specific type of advice? Whatever it is, pin it down in advance and focus your efforts around it. If you want a job, try to talk to people who run their own companies or have contacts in high places. If you're facing a certain problem, seek out people who may have experienced the same thing.
…and make sure you get it!
No one wants to leave an event feeling like they just wasted several hours of their life. So how do you ensure that your efforts aren't in vain? My advice is to set tangible goals for each event, and don't leave until you've accomplished them. For example, try to acquire three business cards from people you genuinely want to connect with. Or make your personal pitch to three people who could be interested in what you're offering.
You might not know exactly what your goals are until you arrive, and that's okay! Once you get a sense of who's there, you'll probably be able to identify the best potential contacts. Remember my story about that first InterCom event? When it started, I took special note of Shaheen Samavati: the event organizer, who said she had started her own multilingual content agency. She sounded like someone who might be in the market for freelancers, and I knew I needed to talk to her.
Put yourself out there—it pays off!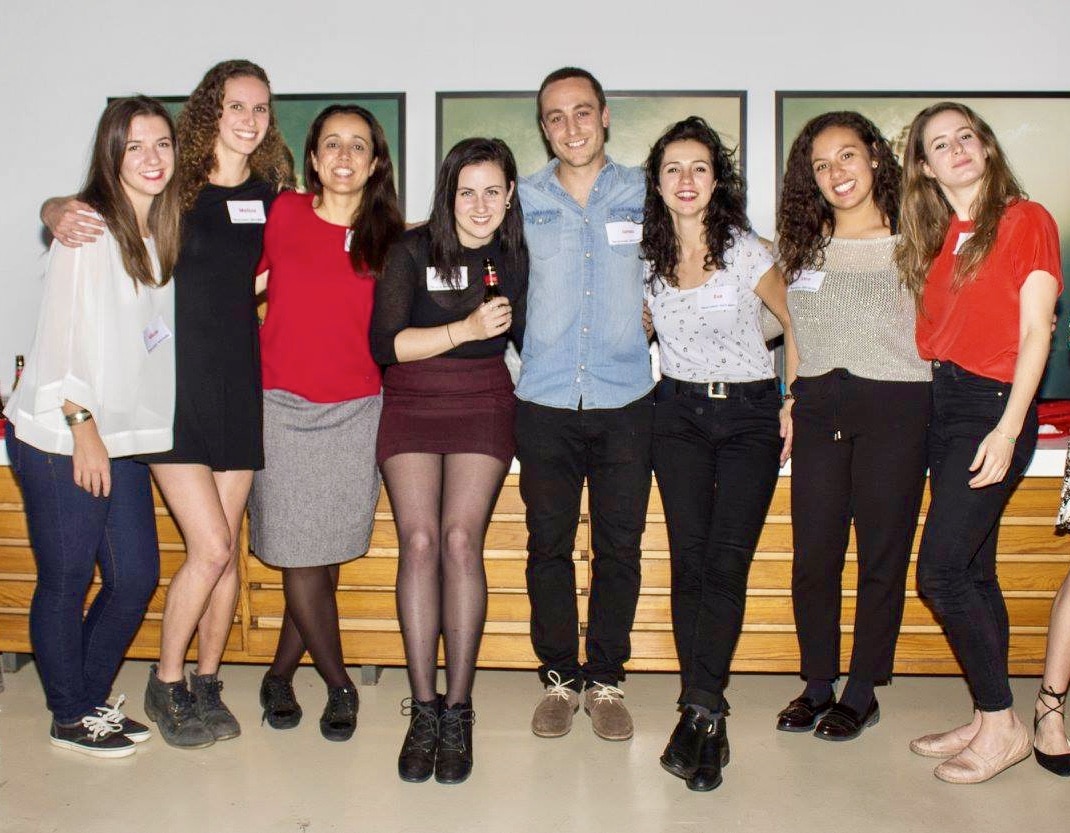 Naturally, Shaheen was pretty popular that night, and I struggled to catch her at a free moment. I mingled with the other guests and met some interesting people, but I was determined not to leave until I had accomplished my initial goal. Finally, I bit the bullet and approached her. I cut straight to the chase, introduced myself and said I was interested in working with her company.
It was difficult to put myself out there like that, but I'm infinitely grateful I did. Shaheen was incredibly open and receptive, and gave me her email address to inquire about opportunities. I left the event with exactly what I came for… and it led to success. I started working as a freelancer for VeraContent, which eventually became a full-time role and set me on the path toward my current career. If I hadn't been so stubborn at that long-ago event, I wouldn't be where I am now—and I certainly wouldn't be writing this blog post.
If you're not convinced by my own networking success story, do some research of your own. When you ask people how they got where they are today, I'm willing to bet you'll hear a lot of similar stories. Business networking is no longer optional—it's necessary for all ambitious professionals who want to break into an industry or move up within it. So start doing your research, pick the perfect event, prepare appropriately, and don't leave until you've got something to show for it. Your future career might depend on it!
Do you have any personal stories or advice about going to networking events? We'd love to hear them!