Professional brand-builder, Cassandra T. Le describes how she embarked upon a new career and provides her take on content in Europe.
Cassandra T. Le
Where are you based? Madrid, Spain
Current position/company? Founder and Director of The Quirky Pineapple Studio
Where are you originally from? I'm originally from Virginia in the U.S.
What did you study? I entered college with the intention of studying Communications, then switched to Hospitality Management, with two minors in General Business and Sociology.
What countries have you lived/worked in? I've lived and worked in the U.S., Argentina, Chile and Spain. Does it count that I'm location independent and can live and work anywhere there's reliable WiFi?
What languages do you speak? I speak English and Spanish fluently and Vietnamese at a six-year-old level.
How did you end up working in the content/marketing industry?
To be honest, I think I fell into it. I started blogging at the age of 13 when I would spend hours and hours browsing parenting and lifestyle blogs. After seeing how they created content, a personal brand, and supported their families with it, I told my parents that I wanted to be a blogger. I first started out with Xanga; if anyone remembers that? Then, I switched to Myspace, Tumblr, LiveJournal, Blogspot, Blogger, Squarespace, Wix sites, Weebly, and finally to WordPress. Since I was 13 years old, I've been writing blog posts, creating stories, and different small businesses, such as selling bookmarks at book fairs and customized party invitations.
It wasn't until I saw how bloggers were supporting themselves that I thought I could give it a try. So for two years, I really invested my time, effort and money into becoming a travel and lifestyle blogger while living in Spain as an Auxiliar de Conversación (language teacher assistant). After two years, I went back to the U.S. and started working a full-time corporate job, then got introduced to the online business space. I was hooked because I saw how those business owners and entrepreneurs were directly helping their clients with the services or products they created. I realized after all the years of building a brand, creating content for various platforms and mediums, and navigating through social media, I could turn it into a business. That's when I started The Quirky Pineapple Studio and started working with clients to help with their brand messaging and content marketing industry.
My biggest advice for people wanting to transition from English teaching to working remotely or becoming an entrepreneur is to not let the Instagram captions or the photos get to your head. Most of the time it's a lot of grinding behind the scenes that no one sees, but that's where the magic happens. I personally love business and practically all my family is made up of entrepreneurs. I really enjoy the challenges that businesses face, building a business, and working on my own and remotely. Before making the transition, it's important to think to yourself why you want to become an entrepreneur and if you're ready to stay consistent and put in the work to get there. 
What's your favorite content campaign ever?
I would have to say Will Smith's team is amazing when it comes to any type of content. It could be social media content, video content and viral content in general; he and his team are on it. The way he uses his own personal brand as Will Smith and then connects it to his kids' brands and Jada Pinkett Smith's Red Table Talk show on Facebook is genius. He and his team repurpose content in ways that aren't traditional and generic. They're also quick to jump on potential viral trends and create the content immediately so that he's always one of the firsts.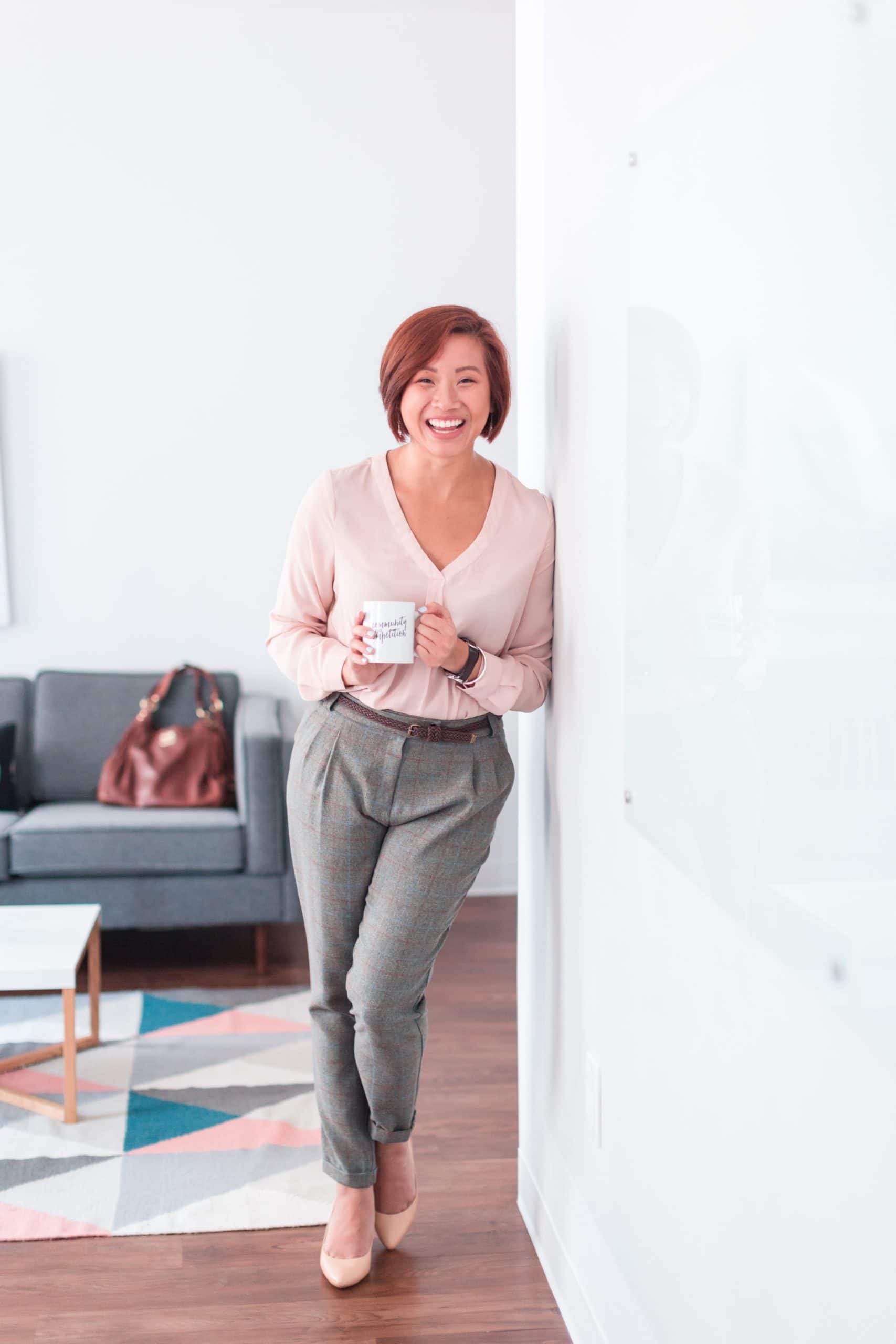 What's a normal workday for you like?
My normal workdays vary, and I don't usually do the same thing every day. I try to always keep a structure, and I plan my days according to my biggest tasks. For example, Mondays are my admin workdays. This is where I do any financial aspects for my business, work through outreach or follow-up with leads and current clients. Then, I have two hardcore client workdays, where that's all I will work on. I'll get my deep work in and then the rest of the week is used for different tasks or personal things. I am much more creative in the mornings, so any type of writing, brainstorming or creation needs to happen before lunch. Any energy-draining tasks, like emails, are always saved for the afternoon.
What are the top 3 skills you need to do your job?
My three top skills as a content marketer are organization, diligence and adaptability.
My three top skills as an entrepreneur/business owner are negotiation, assertiveness and resilience. I'm not sure if those are skills or more characteristics. I'd say a mix of both.
What is the biggest mistake you've made in your career?
I've made plenty. But I think the biggest one has always been not listening to my intuition and pushing forward anyway because I was in a scarcity mindset and was worried about paying the bills for that month. Because of that, I've been in very interesting situations, like when I started work before a down deposit was paid and contract signed and then the client ghosted me. I am still owed a few hundred dollars from them. Another big mistake was working with someone I already had reservations about because I didn't feel comfortable with our relationship. I didn't listen to my gut as I should have, and it resulted in me feeling even more confused, lost, and insecure as a business owner which is not helpful. All in all, I would say the root of all these problems was not trusting in myself and not setting clear and hard boundaries.
What's unique about the content and marketing industries in Europe?
I have a U.S. bias when it comes to seeing how the European market creates content and also markets. I think what is unique is that storytelling and building a personal brand on this side of the world is still new. There's a lot of room in the market to create a personal brand around your business or a larger business, which means there's the opportunity to capitalize on it and become one of the first. Personal brands are extremely big in the U.S. and practically anyone can start one. I'm starting to see that trend move towards the European market.
What is the biggest challenge facing the European content and marketing industry in the next 5 years?
I'm not sure if this is specific to the European market, but I do believe that the content and marketing industries globally are seeing an extremely rapid change in user behavior and buying power. Consumers aren't being sold off of a simple ad or sales copy anymore. They're smarter; they know the marketing schemes, and they're much more cautious. A big trend I'm currently seeing is lifestyle marketing, and although it's working now, I don't believe that it will continue to work in the future. A lot of "normal" and "playbook" marketing strategies are changing so rapidly because of user behavior, consumer knowledge and buying power.
What's your biggest piece of advice for people and businesses looking to break into the content marketing industries in Europe?
It's so important to build relationships and continuously put yourself out there and to do it in multiple languages. When I first arrived in Madrid and was breaking into the European market, I moved around the city a lot. I met with people for coffee chats, went to numerous networking events in English and Spanish, pitched myself to Spanish companies, and connected with other European-based business owners. Whatever I needed to do to get visible, I did it. I couldn't come over thinking people would know me, even if I had built a brand through social media, my website and other means. I was known in my circle and to US-based businesses, but I had to start from zero in Europe. It takes time but if you continue testing which circles and communities make sense for you, it will be much easier.
As an immigrant and woman-of-color business owner, I can't segment that part of myself; it's all intertwined. My advice is to keep pushing and to make your own lane. Being in a predominantly homogenous country means you will stick out, and there will probably be micro-aggressions towards you for continuing to do your best and do good work. Push forward, stay true to your values and beliefs; don't hide your woman-of-color attributes and create your own lane.
To be honest, I tried so hard to fit in when I first arrived in Madrid. I wanted to blend into spaces with Spaniards or expats and be accepted and recognized in their groups. That year was hard, because I struggled a lot with finding myself in the city and where I belonged. I then realized that the more I tried to conform and fit into groups and spaces that were never truly made for me, the more I lost myself and identity in it. The more I wanted to please others and lessen my identity. Since that realization, I've stopped trying to please people. I've stopped trying to be seen or recognized in certain circles, and I've now made it my goal to create my own space that does welcome people who look like me besides trying to play nice with the spaces that were never made for me.
Quick-fire round
Favorite social network? I don't really have a favorite, but I am quite active on Instagram. There's a lot you can do with the platform and it's so easy to connect on a more personal level with your audiences.
Long-form or short-form? Once you've got the long-form content, you can do so much more with it!
Content marketing or branded content? Shouldn't all content marketing be branded content in some way?
Favorite book? I don't have one.
First thing you do in the morning? Not the best habit, but I will check my emails.
Smart or casual? Smart casual! Is that a thing?
Most important wardrobe item? Earrings and a nice lipstick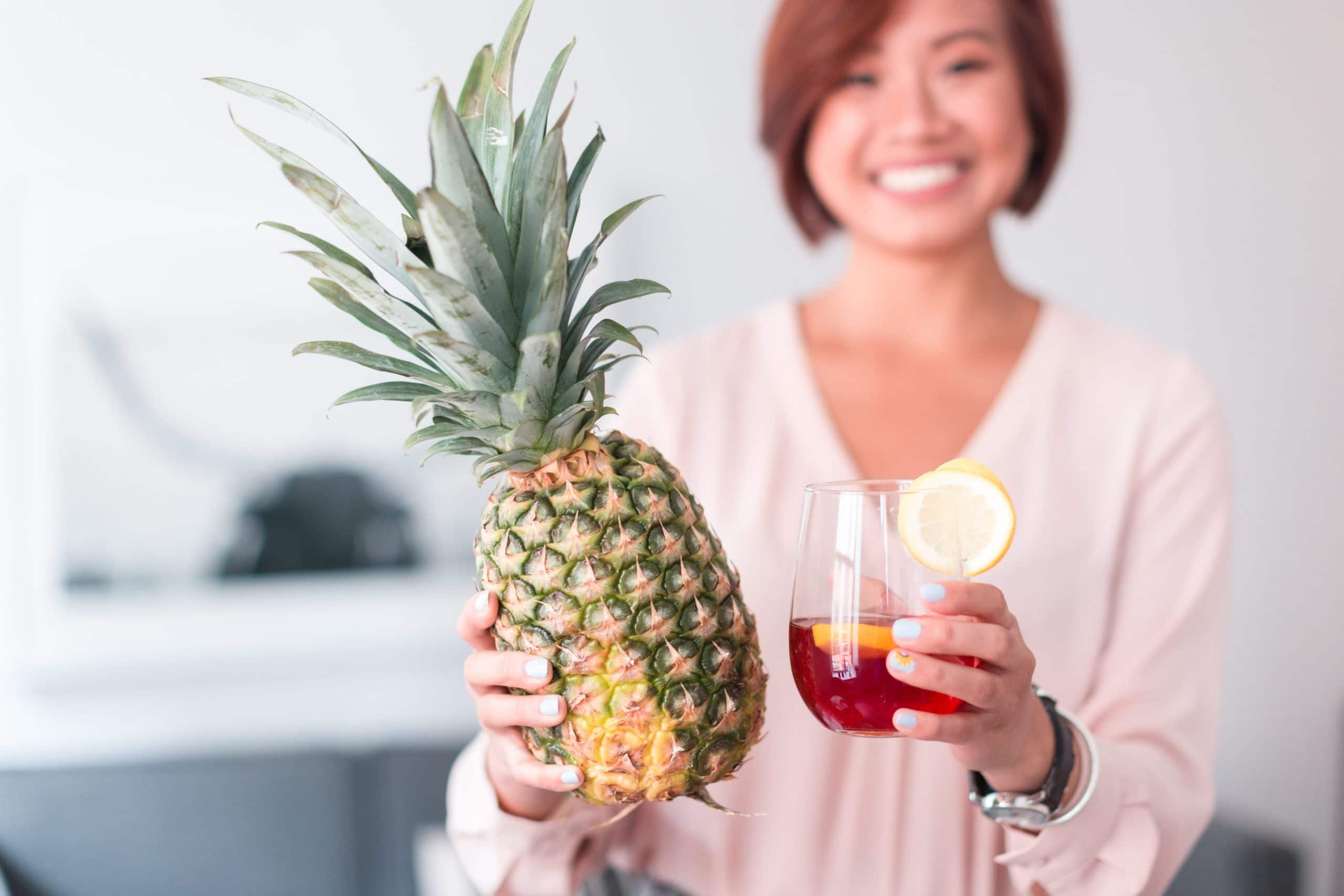 Cassandra T. Le, LinkedIn
Cassandra is a Vietnamese-American entrepreneur, who transitioned from teaching English in Spain to founding her own communications and content marketing strategy agency – The Quirky Pineapple Studio. Cassandra works remotely for impact-driven business owners who want to increase their visibility and impact through strategic storytelling and engaging content. In February 2019, Cassandra launched ¿Cenamos?, a networking and pop-up dinner in Madrid for creatives and entrepreneurs. It is a monthly bilingual event with a central theme for professional development, and the secret dinner location in Madrid is announced 24 hours prior.