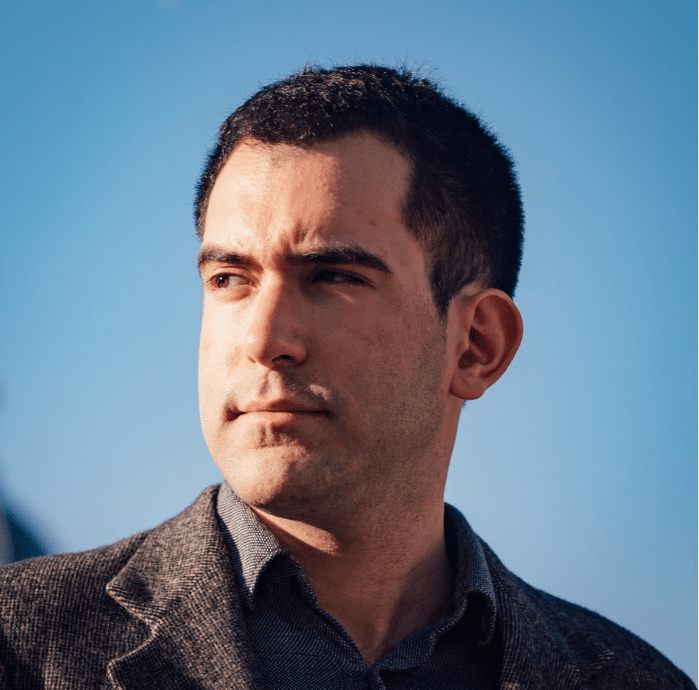 Daniel Catalan is a writer from Sleepy Hollow, New York who takes a lot of pride in working remotely to showcase the achievements of global professionals by interviewing them and building their CVs/Resumes, Cover Letters, and LinkedIn accounts to best reflect their competitive profiles. Furthermore, he is a volunteer journalist with Madrid for Refugees and the Social Media Strategist in Residence at Somos Coworkers.


---
Losing a job can be a traumatizing experience. I discovered this firsthand in November 2018 when I was sacked during my trial period at an organization in Paris. Suddenly, the incredible flat I had just signed a lease on became a velvet coffin that drained my savings until I was able to break the contract and return to Madrid. As I sought new employment and eventually re-entered the workforce, I experienced recurrent bouts of self-doubt that lasted for over a year.

Having made it through that experience, I now strive to aid people in their search for employers who will value their talents through my role as a writer specializing in career services. Recently, I had a client who reminded me of myself during my lowest point. He was anxious and self-deprecating after having been let go by an employer a few months earlier. Through conversations with him, as well as with many other clients and friends, I've gathered some key strategies to help ease the trauma of a recent job loss.
Assess your financial situation
Loss of income and resulting financial stress is a source of great concern for anyone who's just lost their job. It's natural to feel scared and if in an unstable situation, you'll need to find any job available that allows you to get by.

If you have the luxury of savings or skills that are in-demand online, I'd recommend using these resources to make ends meet without feeling burdened by commitment. For example, you could teach English online or sell your skills on sites like Upwork.
Only apply to roles that you can see yourself committing to
I have witnessed clients respond to a job loss by sending out countless applications in a frenzy. They do this without tailoring them to the needs of the role and considering the nuances of the Applicant Tracking Systems used by recruiters. When I was let go, I did the same thing. I panicked, applied for multiple jobs and began working out of desperation. This is my biggest regret.

I started two positions that I knew from the outset wouldn't be good fits for me. I was fixated on preventing a glaringly obvious gap on my resumé that would convey my failure to future employers. In the end, rejoining the workforce five weeks after being fired did nothing to empower me.
Volunteer and use creative pursuits as an escape
Against conventional wisdom, I decided to resign from the second placeholder job that I'd taken on so that I could focus on writing meaningful articles pro-bono rather than continue to produce sterile corporate content.

In this two-month period, I became more involved in Madrid for Refugees as a volunteer journalist. Although I took a risk, this period of soul-searching and writing articles about the assimilation of refugees reignited my creative spark. I was inspired by interviewing and writing about people from all walks of life and telling their stories.
Network and learn from your peers
My new path was beginning to become clear, but it was a chance encounter with a community of digital nomads in Javea, Alicante, that would bring me clarity. As I spoke to people at co-living space Sun & Co., the previously out-of-reach concept of remote working became more realistic. Back in Madrid, I attended networking and knowledge-sharing events hosted by The Content Mix, where I hobnobbed with professionals at all stages of their careers who were committed to lifelong learning and the path of self-improvement. 
Take control of your own narrative
I began ghostwriting other people's professional documents and coaching them for the resulting interviews to see if I could make my living that way as a remote worker. With a new website created by Vesta Rounsaville, who I met at Madrid for Refugees, a new career emerged which has been both exciting and rewarding. Now, I take pride in telling the compelling stories of professionals located all over the world.

At the time, it was impossible for me to see the forest for the trees. This led to me making the same mistake as many of my clients. I was worried about gaps in my CV, finding jobs I wasn't suited to and forcing situations that weren't meant to be.

But by taking a step back you can get the space you need to regain perspective. With time, reflection and sound advice, you can retake control of your own narrative and begin again on the right path.

Here's an action plan if you've recently been sacked from a position:
Take online classes on Lynda.com (or any suitable platform) to maintain a cutting-edge digital profile. Be sure to talk about these in your interviews as employers love lifelong learners who use their spare time to gain new skills.
Revamp your resumé/CV and tailor it specifically towards the individual role(s) you apply for. Resist the temptation to spam out the same universal version to each opening.
Do not feel the need to explain to your peers why you are suddenly looking for work if you're embarrassed. Just know that your network will not be nearly as harsh with you as you are with yourself!
Reach out to past mentors for advice.
Consider therapy or career coaching. Take this as an opportunity to think long and hard about the career you wish to devote yourself to for 40 hours per week.
For further industry insights and career coaching, contact Daniel Catalan at www.danielcatalan.com