Consumers want to see themselves reflected in the products they buy—starting with the marketing that gets them interested in the first place. Ethnic marketing addresses this need by not only incorporating different ethnic groups into visual content but also specifically creating messaging that is more culturally inclusive and sensitive.
Keep reading as we explore the concept of ethnic marketing and its significance. We'll also look at a few successful ethnic marketing examples from global brands.
What is ethnic marketing?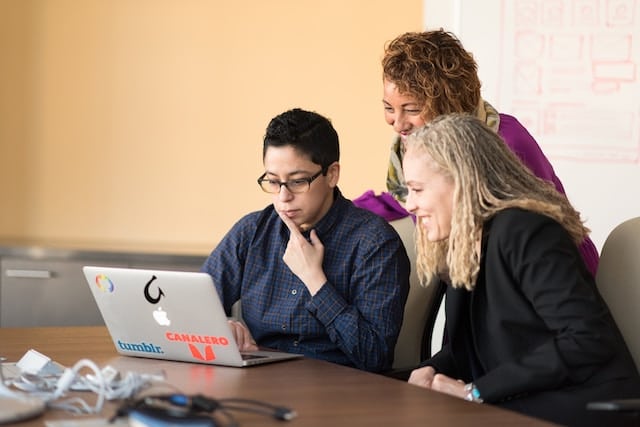 Ethnic marketing refers to the practice of targeting and connecting with specific ethnic communities through tailored campaigns. It focuses on understanding the unique preferences, needs and traditions of different ethnic groups and using this to create content strategies that resonate specifically with them.
This approach goes beyond mere marketing translation or language localization. It seeks to deepen the level of cultural understanding by creating content and messages that respect, honor and celebrate diversity while supporting inclusivity and representation. Cultural sensitivity also plays a fundamental role in effective ethnic marketing campaigns.
By acknowledging and embracing diversity, brands can build trust and establish meaningful connections with ethnic communities.
See also: Cultural marketing: Going beyond simple translations
Understanding the importance of ethnic marketing
Gen Z is the most racially and ethnically diverse generation yet. So, if you want to reach this growing market segment, you need to incorporate some form of ethnic marketing into your strategy.
Beyond this generation, ethnic communities are growing and gaining economic power. In the US alone, the buying power of Latinx exceeds $2.7 trillion. In comparison, Asian Americans have a buying power of $1.3 trillion and African Americans over $2 trillion. That's a combined buying power of around $6 trillion. Such a large economic influence highlights the significance of targeting these communities through ethnic marketing campaigns.
Consumers also increasingly expect brands to embrace diversity and inclusivity in their marketing efforts. By adopting ethnic marketing strategies, brands can connect with diverse audiences and meet the demand for representation and cultural understanding.
Lastly, diverse advertising unites everyone—not just those represented. Research has found that marketing that strongly appeals to a minority group, like the ethnic marketing examples below, usually appeals to the broader population as well.
Do you need help with adapting your content for local markets? Download our free interactive worksheet below: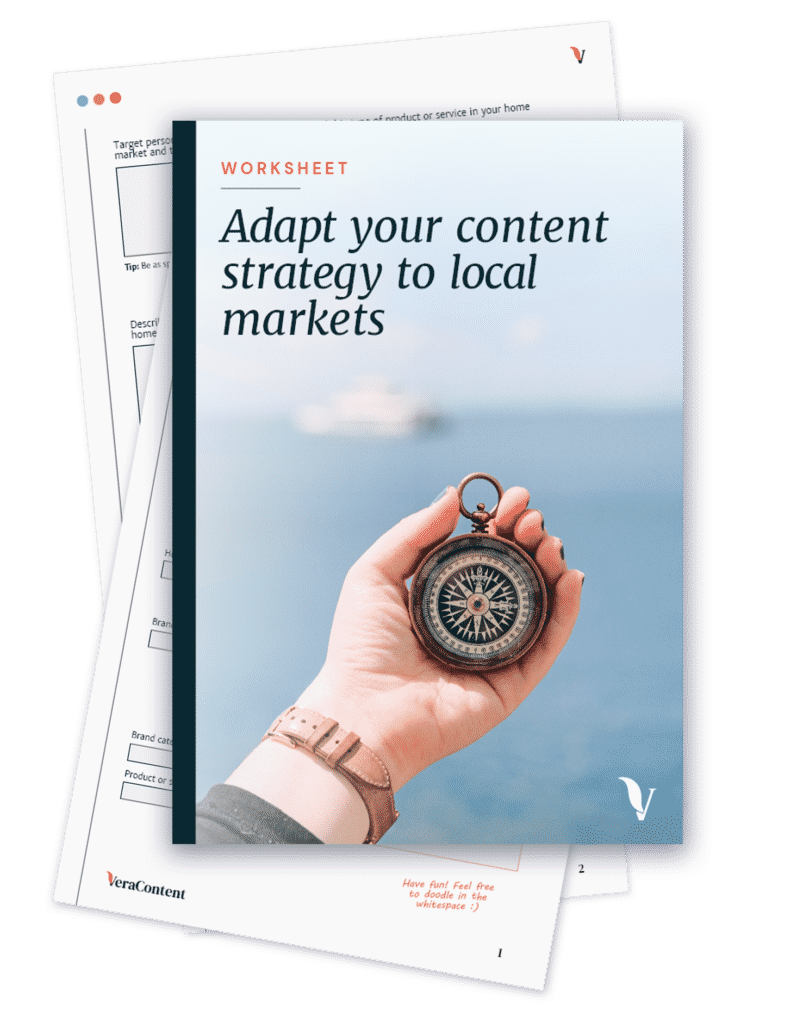 Get your free guide by filling in the form below!
How to market to ethnic groups: 4 ethnic marketing examples
Modern consumers have raised the bar in their expectations of brands. It's not enough to simply include more diversity in your ad campaign. Audiences want more than representation. They want marketing messaging that is sensitive, respectful and authentic.
This means no ethnic stereotypes. But rather a true representation of what it means to be of that cultural group and a deep understanding of what that group needs. The best way to do this is to ensure you have enough ethnic representations working behind the scenes. For example, if you're targeting a Latinx audience, it should be Latinx creatives, strategists and community managers working on the campaigns.
See also: 5 global marketing strategies to inspire you in 2023
To gain inspiration for effective ethnic marketing, let's explore some noteworthy ethnic marketing examples that have successfully reached diverse audiences.
Example #1: Nordstrom Concept 012 Black_Space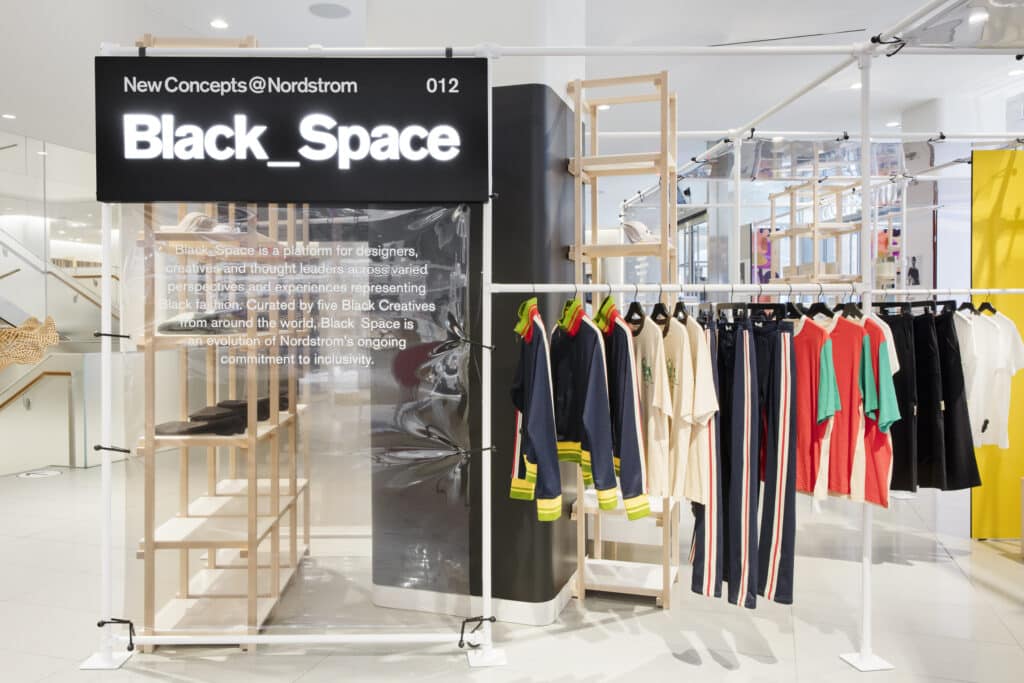 In 2021, American luxury department store chain Nordstrom launched Concept 012: Black_Space. This collaborative effort was forged through long-standing relationships between five Black creatives: Sam Lobban, Nordstrom SVP Designer & New Concepts, and his team.
Concept 012: Black_Space was a dedicated shop developed, designed and curated by Black voices to amplify Black representation. The concept store celebrated Black creativity through fashion and retail. Each of the five curators' selections was distinctly represented in-store and online, with a video created for each curator to express their perspective.
The collection featured Nordstrom shoes and accessories, including jewelry that presented a varied look into Black creativity and style. The beauty of this initiative was not just shining a spotlight on Black creatives in the fashion industry but also telling their stories.
"This partnership signifies creative authenticity paired with Black cultural relevance, and I'm proud to be working with Nordstrom to bring new Black design references and stories to new audiences."

– Harris Elliott, London-based creative director
For Nordstrom, ethnic marketing is more than a one-time campaign. They strive to continue to represent all ethnicities in their creative content and support Black and other minority-owned brands.
Beyond this initiative, Nordstrom features a "Shop with a Purpose" section on their online store highlighting clothing from AAPI (Asian Pacific Americans), Black and Latinx owned or founded brands.
Example #2: IE University and the Beauty of Madrid
IE University does a great job at seamlessly integrating a multitude of ethnic backgrounds in its marketing campaigns. The focus is to authentically reflect the university's multicultural student population.
The above video, used to showcase the magic of studying in Madrid, does this perfectly. The video features students from various ethnicities, showing that any student, no matter their background, is welcome.
We helped IE University for an afternoon while they filmed scenes for this wonderful video that highlights some of the amazing things that Madrid has to offer. Some of our team members are featured in the video, and we also wrote this article to go with it.
Check out our client story with IE University for more insights into how we work with the brand.
Example #3: Beauty for all Fenty Beauty
The beauty industry has historically failed to represent ethnic minorities, not only in the products produced but also in marketing. Many hair, makeup and skincare brands are trying to rectify this by becoming more inclusive in their product development and marketing.
A recent study by McKinsey found that 75% of Black beauty consumers can be persuaded to purchase beauty products by ads that feature various skin tones across all races. At the same time, 75% are likely to be dissuaded from buying a product when the marketing is not racially representative. This just shows the necessity of inclusive marketing for all beauty brands.
The reason is simple: when buying a product for your hair or skin, you want to see someone with similar hair and skin use it.
Rihanna's Fenty Beauty is a great example of a beauty brand truly representing all consumers. Fenty's marketing message is based on "Beauty for All." From developing foundations in over 50 shades to showcasing authentic stories across their marketing content.
Fenty Beauty's marketing approach is focused on "showing, not telling." Their marketing never uses the word "inclusive," but by showcasing a wide variety of ethnicities in their content, it naturally is inclusive.
Example #4: Gift Like You Mean It by Etsy
Mispronunciation and incorrect spelling are common occurrences for people with unique names globally. But it's also common for people living in countries where they're part of an ethnic minority. Etsy used this common challenge to create an emotive and relatable campaign.
The story follows a young girl, Shiori, as she unsuccessfully buys personalized products in stores, is called the wrong name and has her name mispronounced. The video ends with her mom presenting her with a personalized necklace with her name, showing that consumers can get personalized gifts without any limitations on Etsy.
This campaign worked as it tapped into a challenge that many ethnic minorities face and used emotive storytelling techniques to connect with its audience. This particular story is one that resonates with all ethnicities—a prime example of the idea that diverse advertising unites everyone.
Go deeper than surface-level stereotypes
The biggest mistake you can make when implementing an ethnic marketing campaign is falling for stereotypes. The second is not going deep enough. You can't simply swap out a character in the same story and expect your audience to relate. Go deeper. Tell a different story. One that scratches more than the surface of what it means to be of that ethnicity.
This is why it's essential to incorporate local knowledge and first-hand perspectives into any ethnic marketing campaign. This, and spending a considerable amount of time understanding the cultural differences and lived experiences of each ethnic group. That's the only way to create a campaign in which your audience will see themselves reflected.
We'd love to help you connect with a more diverse audience. Get in touch with our team to find out if you qualify for a free content consultation.