Service:
Sector:
Language: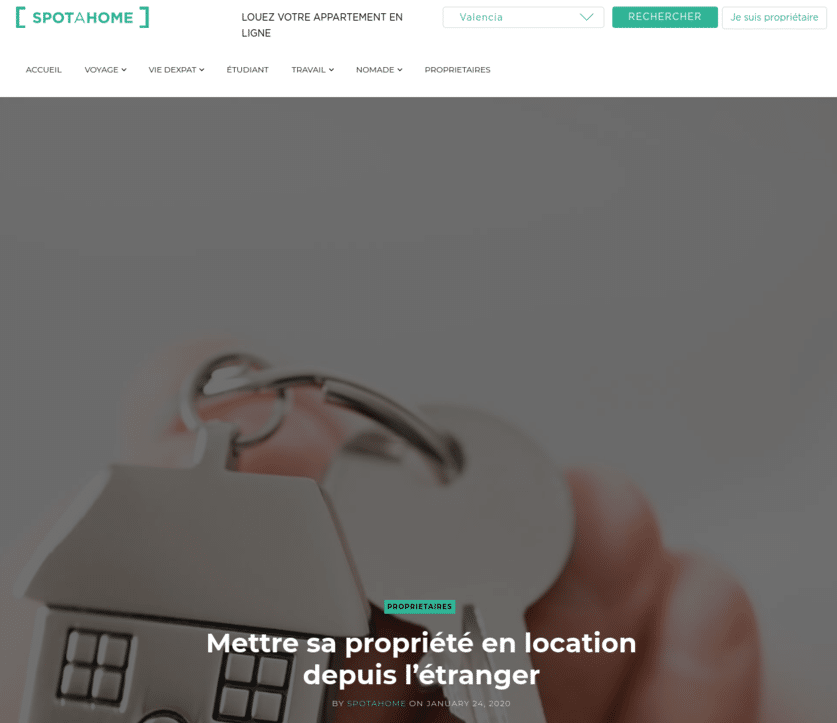 "Vous êtes propriétaire de logement et vous souhaitez louer un appartement ou une maison ? Sachez que la location de votre bien immobilier pendant votre séjour à l'étranger peut vous permettre de trouver un moyen rentable de gagner un revenu supplémentaire tout en veillant à ce que votre bien soit entretenu.

Même si le fait d'être à la fois expatrié et propriétaire peut s'avérer compliqué, de nombreux expatriés se servent de leurs revenus locatifs pour réinvestir dans l'immobilier à leur retour ou pour acheter une nouvelle maison dans leur pays d'accueil. Toutefois, comme cette situation n'est pas des plus simples, mieux vaut suivre quelques étapes pour rendre le processus plus fluide."
What we did:
We worked with Spotahome to create a series of SEO-optimized blog posts in six European languages, directed at landlords looking to rent out their apartments in various locations throughout Europe. The project was entirely localized, with freelancers based in each country creating each post for their specific target market. The posts address landlords' most common concerns. This post, which was written for the francophone market, gives landlords tips on how to rent out their properties from abroad.