Service:
Sector:
Language: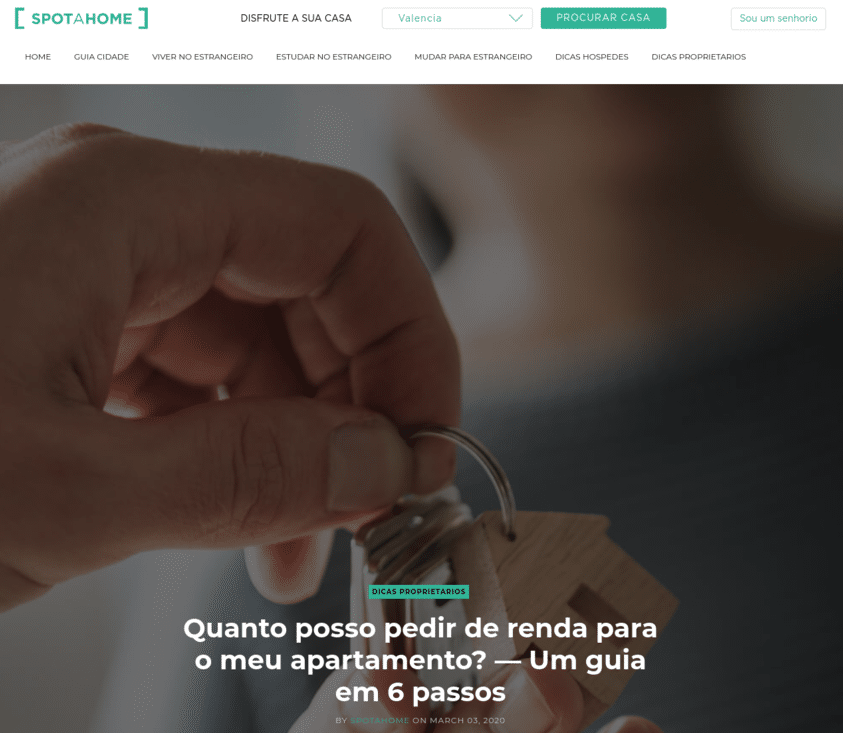 "Portugal tem vivido um movimento de aumento nos preços do mercado imobiliário, o que é uma ótima notícia para quem pensa arrendar a sua casa. Ao mesmo tempo, isto leva os futuros senhorios a perguntar-se "quanto posso pedir de renda para o meu apartamento?".

Grande parte das pessoas leva em consideração apenas a média do mercado, que é um critério importante, mas não é o único. Há uma série de fatores que devem ser colocados para fazer estas contas."
What we did:
We worked with Spotahome to create a series of SEO-optimized blog posts in six European languages, directed at landlords looking to rent out their apartments in various locations throughout Europe. The project was entirely localized, with freelancers based in each country creating each post for their specific target market. The posts address landlords' most common concerns. This particular post, which was written for the Portuguese market, gives landlords tips on how much they can charge to rent out their properties.