Service:
Sector:
Language: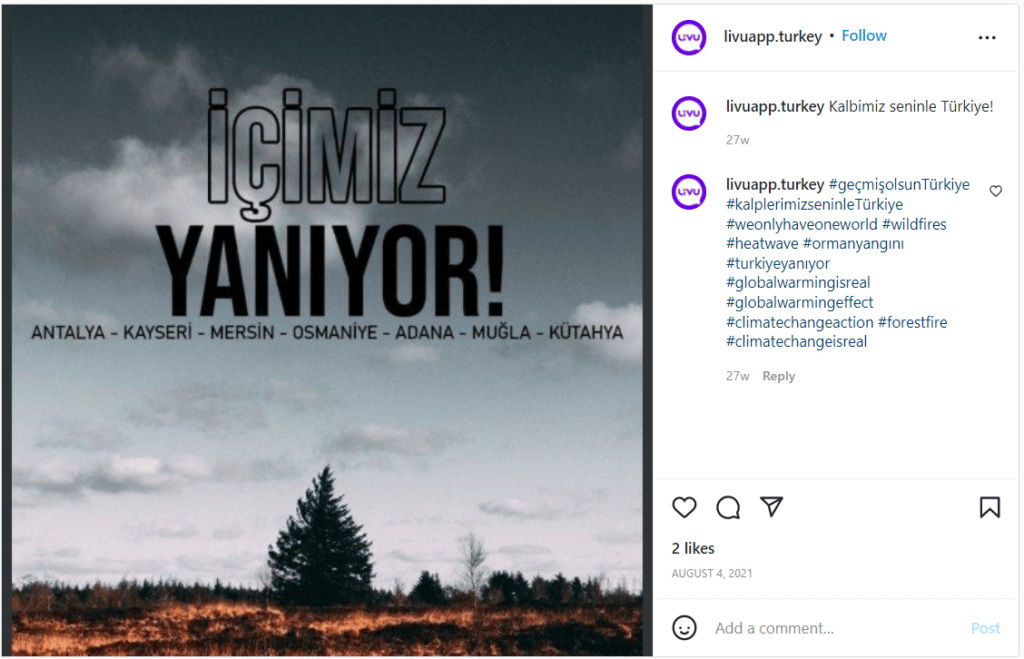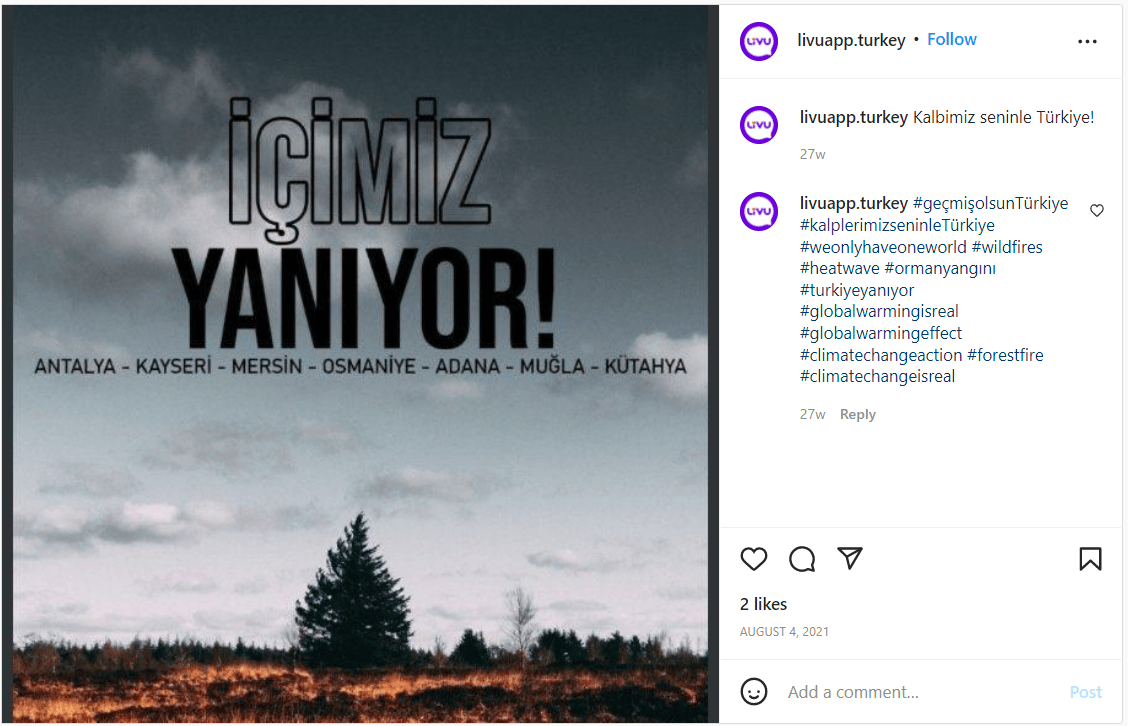 See the localized Turkish post on Livu's account >>
What we did:
We run a global Instagram and Facebook page in English for an app called LiVU, as well as a localized Turkish version.

While the content is always lighthearted, in the summer of 2021, our community manager for Turkey suggested to our project manager that we change our planned strategy for that market as the country was experiencing devastating wildfires.

We decided to make a post showing our solidarity with the people of Turkey and pause the planned calendar for some time.
The text in the image says, "We are burning inside!" followed by the most affected cities.
The caption reads, "Our hearts are with you, Turkey!"
The client was very touched by our initiative, and we are grateful for having been the client's voice in such a difficult time. 
According to our project manager: "At VeraContent, we believe examples like these highlight how important it is to work with trusted locals on the ground. We take the time to nurture relationships with all of our collaborators so that not only do they feel comfortable sharing their insights with us, but so that you can also rest easy knowing your brand is in good hands at every turn."
We highlighted this story in one of our monthly newsletters – you can read the edition here!