Global marketing encompasses the entire process of taking a business international, from the initial research phase to promoting and adapting to new markets.
With so many international companies launching region-specific marketing campaigns, even long-standing local businesses are at risk of fierce competition. That's why it's pivotal for all companies to join the ranks of the global marketing bandwagon.
The good news is that even small companies can also grow exponentially with global marketing strategies that enable them to reach customers around the world, especially thanks to the internet.
What's tricky about global marketing is that there's no one-size-fits-all strategy. Companies first have to create a solid brand culture in their home base, and then adapt accordingly to new markets. This implies a great deal of research on different countries, regions, languages, and communities in order to tailor your products and services.
We'll cover the essentials of global marketing below: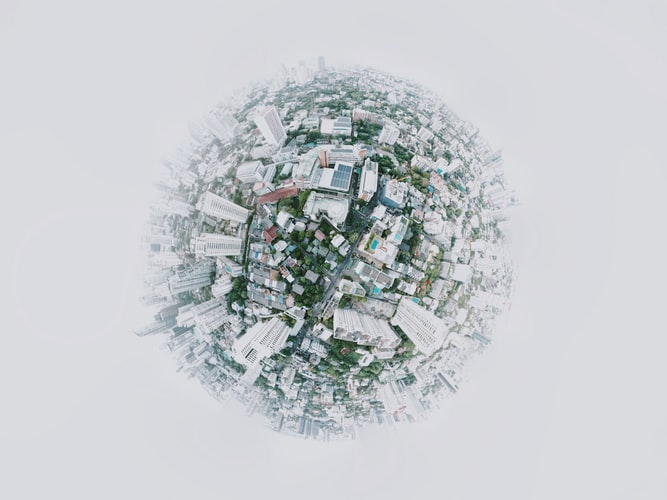 1. Get to know your audience(s) really well
Find out where your potential customers are around the world and learn as much as you can about them so you can base your global marketing strategy around their unique preferences, demographics, culture and language. This will enable you to create custom content that's relevant to your customers worldwide. And relevancy is paramount to global marketing success.
2. Speak to your customers in their native language
When going global, it's very important to keep the power of language in mind. If you think that all your global marketing can be done in English, you're making a big mistake. In a report for the Department of Commerce, J.P. Morgan estimated that only 27 percent of online shoppers speak English.
Customers really do prefer to be spoken to in their native language. According to a survey conducted by Common Sense Advisory, 72.4% of consumers said they'd be more likely to buy a product with information in their own language, and 56.2% said that the ability to obtain information in their own language is more important than price.
3. Invest in multilingual content and quality translations
Global marketing requires top-notch multilingual content. You need to have native speakers on your team who can provide customer assurance, as well as craft or translate creative copy for your content marketing campaigns, and who pay special attention to cultural preferences and nuances. This is a vital component of a successful global marketing strategy.
A quality translation agency is also essential to scaling your business. Inaccurate translations can lead to losing credibility and customers. Worse still, it can be extremely embarrassing – major companies have learned this the hard way.
Language is also important when it comes to your product names. Take the example of Chevy Nova – "no va" in Spanish means "no go." Clearly, this message doesn't translate well when you're trying to sell a car in Spain.
Also see: 12 multilingual social media tips that really work
4. Hire local team leaders who are culturally sensitive
Most international companies are setting up offices in foreign countries and hiring local talent who have a deep understanding of the region's culture, language and market. If you don't have that kind of budget, you can still hire qualified team leaders in your home office or work with freelancers.
Example: If you're looking to enter Japan, it's not enough to be fluent in Japanese. You'll have to also understand and respect their culture and business practices.
Also see: Hire a freelance writer or content agency: How to decide what's right for your business
5. Research customer preferences and behavior in each market

Just because a certain social media channel works in one country doesn't mean it will work in another. Also, customers may have preferences regarding making purchases online versus in stores. H&M, for example, is increasingly investing in retail stores around the world, rather than its online experience.

6. Think specific and personal
Create specific campaigns for each market you enter. This often implies value over volume. Rather than launching massive social media campaigns to gain as many impressions and likes as possible, you should actually be thinking specific. Targeting a select community and genuinely connecting with them is more powerful than widespread actions.
7. Go local… or "glocal"
Glocalization is another approach to global marketing. It essentially means tailoring your products and services so they appeal to local audiences. Dunkin' Donuts, Starbucks and McDonald's are great at this.
Example: Starbucks offers Dragon Dumplings in Hong Kong. McDonald's offers macaroons in France. Dunkin' Donuts offers seaweed and dry pork donuts in China.
Also see: Glocalization: What it is and brands that are doing it right
8. Provide optimal customer experience in each market
Make sure you can properly cater to your customers in each market, from providing customer assurance to payment systems in their currency. It's no surprise that customers like being treated well, everywhere—they'll even pay more for a better experience. Naturally, if they're frustrated with your service, don't feel they're being understood, or aren't getting the information they need, they'll churn.
Paul Greenberg says it really well: "If a customer likes you and continues to like you, they will do business with you. If they don't, they won't."
Global marketing strategies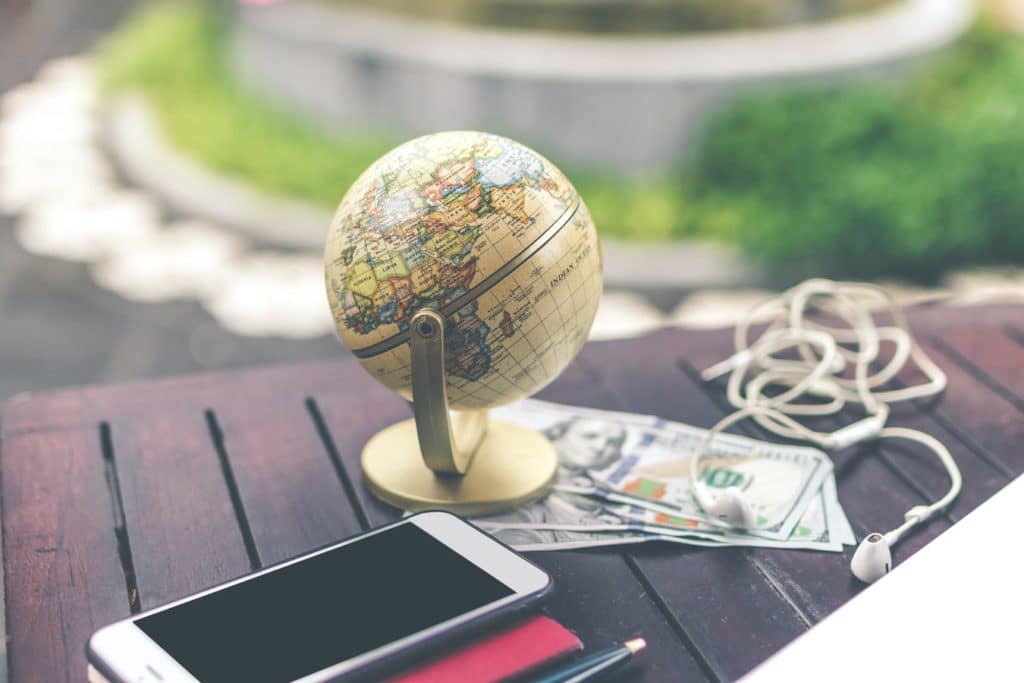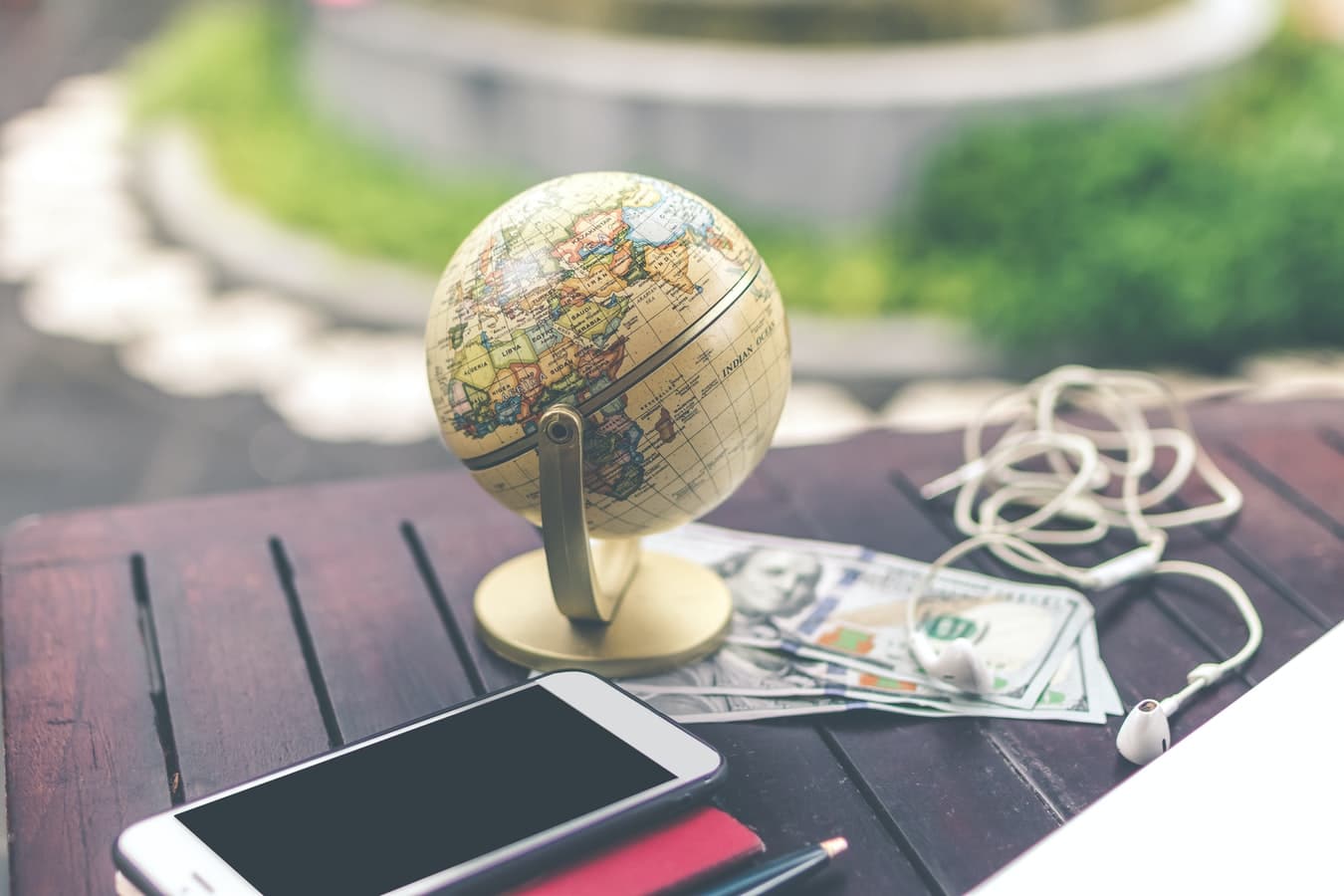 Here are a few more effective strategies you can incorporate into your global marketing campaigns:
1. Use social media to inspire engagement and interaction
Audiences love new things – no wonder exciting new interactive technologies like virtual reality (VR) and augmented reality (AR) are gaining lots of popularity. If you aren't there yet, not to worry. Social media can still be your best friend in the global marketing arena. By launching compelling social media campaigns, you can inspire your audiences worldwide to engage with your brand.
For example, Airbnb launched a brilliant social media campaign in 2015. They asked their online community to do random acts of hospitality for strangers and post them with the hashtag #OneLessStranger. The campaign reached over 3 million people in just three weeks and was a powerful way to help the community overcome one of Airbnb's greatest challenges: the fear of hosting or staying with strangers.
2. Create personal connections and communities through storytelling
Storytelling remains one of the most powerful marketing techniques, and it's far more engaging than hard data will ever be. In fact, by telling your brand's story well or using narrative that truly resonates with your audience, you could be increasing the value of your product or service by over 20 times.
There are several different techniques. For example, Airbnb uses customer-led storytelling in its platform Community Stories, where members have a place to share their tales and build a community among peers.
Also see: Successful storytelling strategies to make your brand stand out
3. Sponsor and host events to integrate on- and off-line visibility in a relevant context
Companies like Nike and Red Bull sponsor sports events across the globe. This is a clear example of how global brands get their name seen by targeted audiences the world over. Sponsorships and events are effective because they combine on- and off-line visibility, ideally in a context that's meaningful and relevant to the brand's audience.
4. Embrace influencer marketing
You'll probably have noticed that companies are increasingly working with influencers and brand ambassadors around the globe. This is because, similar to the case of customer-led storytelling, people trust their peers more than traditional advertising methods and cold facts. In fact, 84% of millennials say they don't trust traditional advertising.
So, depending on the country you're marketing in, working with a local instagram star may be more effective at reaching your target audience than making a video!
Also see: The world of influencer marketing – Jo Burford, global marketing director at Whalar
5. Use co-creation and collaboration platforms
Co-creation is another effective global marketing technique used by major brands like Coca-Cola and Nike. Allowing your customers to participate in the creation or innovation of your products can greatly enhance their experience, while also enabling you to improve. So it's a win win.
One example is LEGOS Ideas, an online community where members get to submit their own LEGO set ideas, exchange feedback, and vote on submissions. Depending on the number of votes, LEGO chooses a winner, whose set is actually created and then sold worldwide.
Also see: What's the difference between branded content vs. content marketing?
Global marketing: What it all comes down to
If you're going to go global, then you're going to have to test a lot of new waters. This means researching new markets, beefing up your marketing toolkit with new technology, and crafting new campaigns in various languages. Essentially, you'll need to have an effective overall marketing strategy that can be tailored to local tastes and preferences around the world. You'll need local team leaders for the new regions you enter.
Trial and error is going to be a key part of the process, so make sure you're willing to do constant assessment of your campaigns' performance and stay on top of customers' shifting demands. Be flexible and ready to make adjustments accordingly.