A few years ago, I remember sitting at my computer googling random queries like "how to find a job in Spain" or "how to become a freelancer." Not long after, I gave up. I knew I had a lot to offer, but breaking into the job market just seemed like an insurmountable obstacle. Like many people, I had come to Spain to work as a TEFL teacher, but I felt it was time to move on to something new. I wondered how it was even possible to get a job in a new industry in a city where you don't have any connections at all.
In the end, I did find a job I wanted at Madrid-based content creation and localization agency VeraContent—although in a slightly unconventional way. Here I'll share my story, as well as the stories of four of my colleagues, each sharing how we got our foot in the door at our company.
Joss Burns
Assigning Editor at VeraContent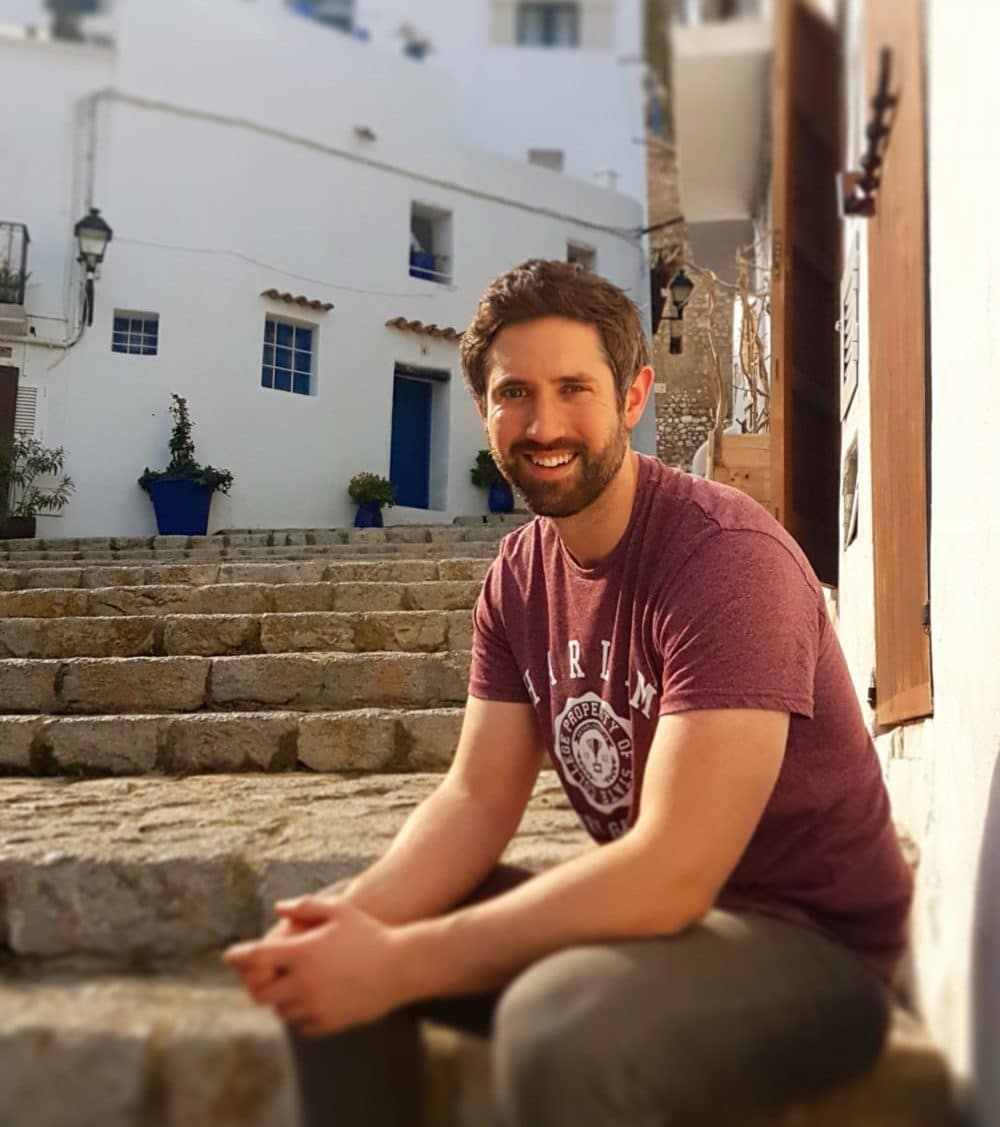 I had been in Salamanca, Spain for two years and was fed up with teaching, so I moved to the Spanish capital of Madrid with the vague aim of finding something new in a bigger city. In the meantime, I continued teaching at an academy but I was pretty unhappy overall. I started looking to find other jobs but was struggling to even get an interview.
One night, it all came to a head and I let my frustration loose in the form of an article. I sent it to the Irish Times, a national newspaper in Ireland, and thought no more of it. It had simply been an exercise in catharsis.
The article was published and quickly spread around the expat community in Madrid. Shaheen Samavati, CEO of VeraContent, happened to see it on Facebook and reached out to me via LinkedIn. I began freelancing for the company, and this soon turned into full-time employment.
Breaking into the content industry: The Joss way
When people would ask me how I got the job, I generally put it down to luck. But that was only part of it. It goes without saying how important writing samples are for landing a writing job, and if you can get your work published in a widely-read publication it increases your chances of landing on people's radar. It's also important to share your published work on social networks. My opinion piece in the Irish Times stirred up controversy in some online expat forums, which led it to reach more people, including my future employer. Keep working hard to create the right conditions for luck to take over—you never know where it may lead you.
Melissa Haun
Freelancer for VeraContent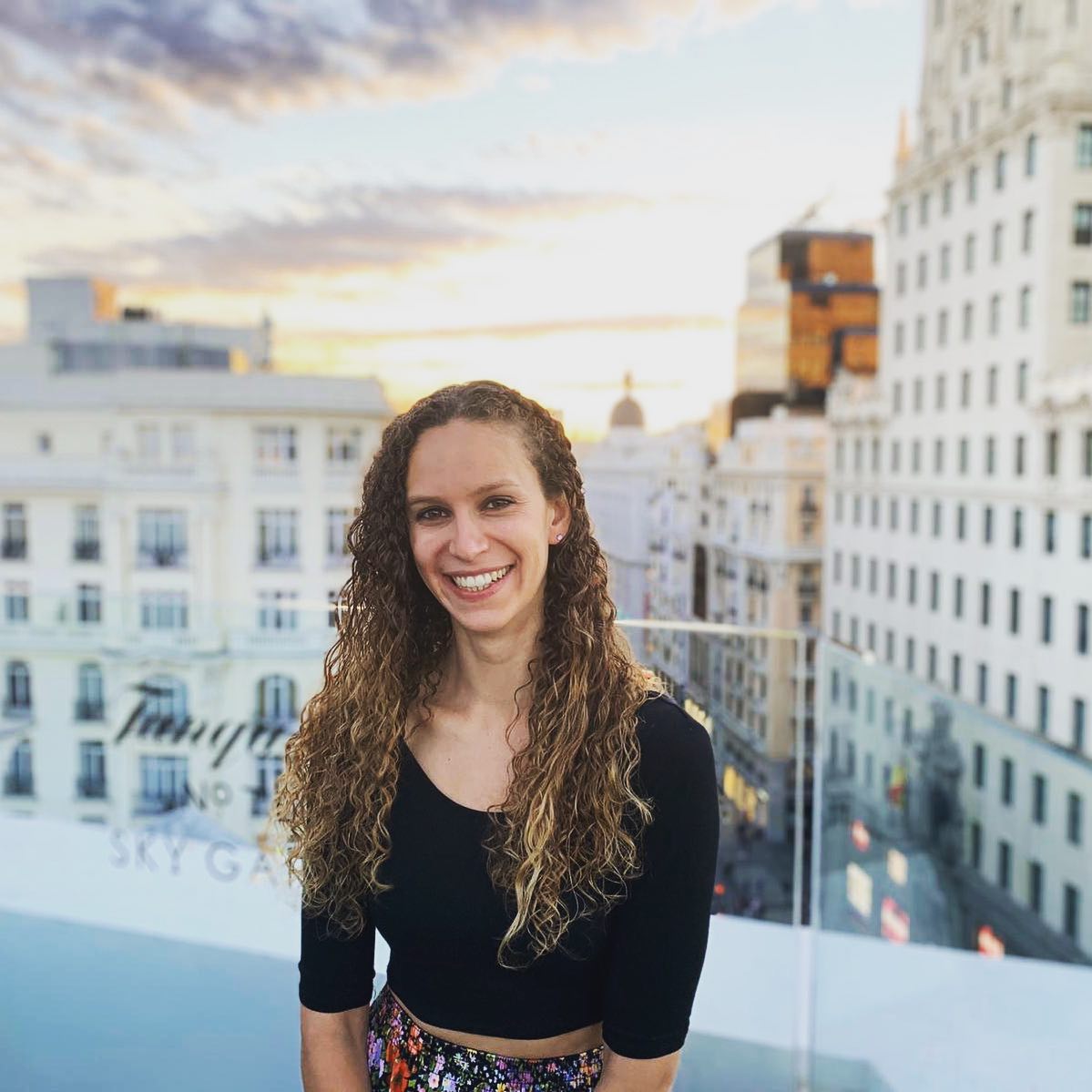 I came to Madrid right after university, with no idea how long I'd stay. I was working as a language assistant but had no interest in teaching—for me it was a means to an end, allowing me to live abroad. A few months after I arrived, I went to a networking event called InterCom Spain (now The Content Mix) organized by Shaheen Samavati, where I had the chance to meet her and she told me about the translation and content creation agency she had recently started.
I knew immediately that I wanted to work for her, so I got in touch and was soon doing translation and copywriting work between teaching classes, in the evenings and on weekends, until finishing the school year and joining Vera full time.
After working as a linguist and then a project manager at Vera for two years, I'm now doing freelance work for several different clients, working remotely and traveling as much as possible. In the past three years I've transformed from a recent graduate with no idea about my future to a writer, translator and editor with a (more or less) clear path ahead of me in the content industry!
Breaking into the content industry: The Melissa way
Melissa's story shows the value of business networking. It's not just about attending the event, you have to follow up and demonstrate your value. Melissa got her foot in the door at the event, but it was hard work and dedication that allowed her to find a solid career path. It also helped that Melissa had great writing samples from a food blog that she had started with a friend while in college. From that hobby project, it was clear that she had writing talent, great editorial judgement and was the kind of person who takes initiative. When you're first starting out, self-publishing on the web is a great way to get your work out there.
María Yacobi
Account Manager at VeraContent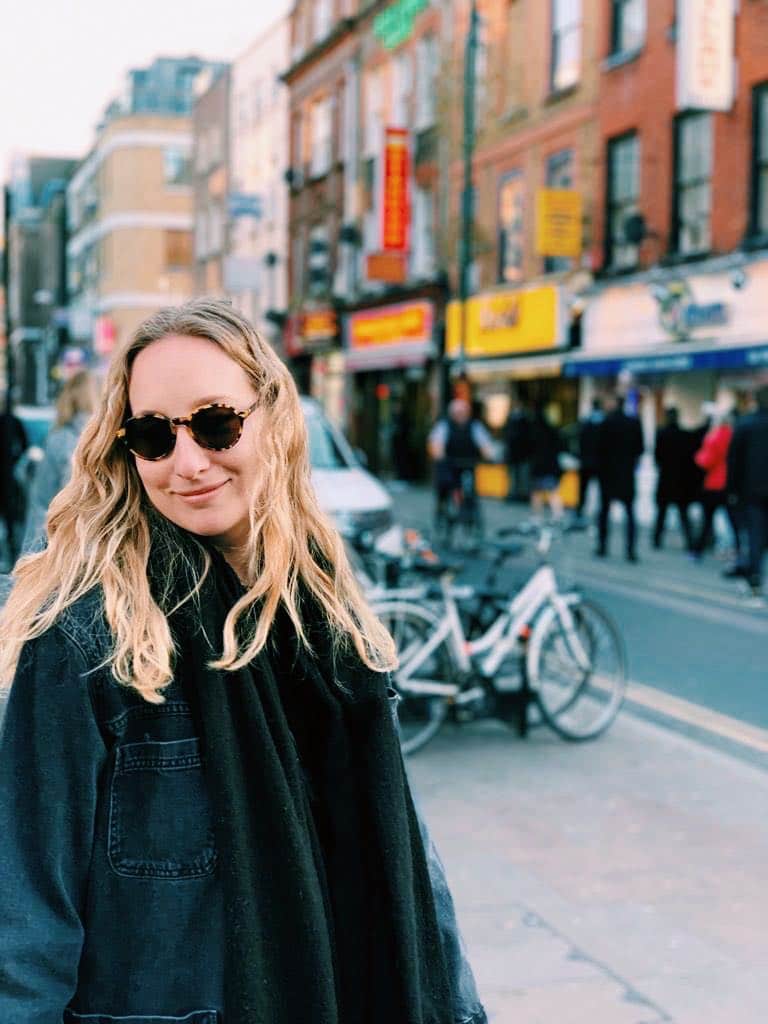 I never thought I'd end up working in the communications sector. As an economics student, I was looking for a flexible job that would allow me to earn some money while finishing my studies. I knew I loved numbers, reading and writing, but that was about it.
After applying to numerous internships in different sectors, the career services director at my university told me about an alumnus, Daphne Binioris, who had co-founded a content agency, and that's how I applied to be an intern at VeraContent. I started off as a copywriter and translator with limited responsibilities, trying to soak in everything I could learn from my colleagues. I eventually graduated and became a project manager before moving on to become an account manager a year later.
Sometimes it seems hard to break into a specific job market. In my experience, working your way up is a great way to do it. This is especially true of the content industry. Having talent is necessary, but continually learning and building your experience is the key to success. I don't think I'd have ended up growing professionally in this sector if I hadn't started all the way from the bottom—I had no portfolio or demonstrated experience in writing or translating. At best, I had just a couple of university essays showing my potential. Ultimately, embracing all the learning opportunities, big or small, and working hard to make the most of them can definitely allow you to grow in this industry.
Breaking into the content industry: The María Y way
Many people treat internships only as a way to get experience—but they can be so much more. They are a great way to try your hand in a role or an industry you have an interest in, and find out if you like it or not. If it turns out you do, it can be the beginning of your career path. Many companies are keen to hire talented interns whom they have already worked with and spent time training. Once your foot is in the door within a company, it's important to communicate your career objectives to your employer. In Maria's case, she eventually moved into an account management position, allowing her to combine her creative interests with her interest in business and numbers.
María Rodríguez
Project Manager at VeraContent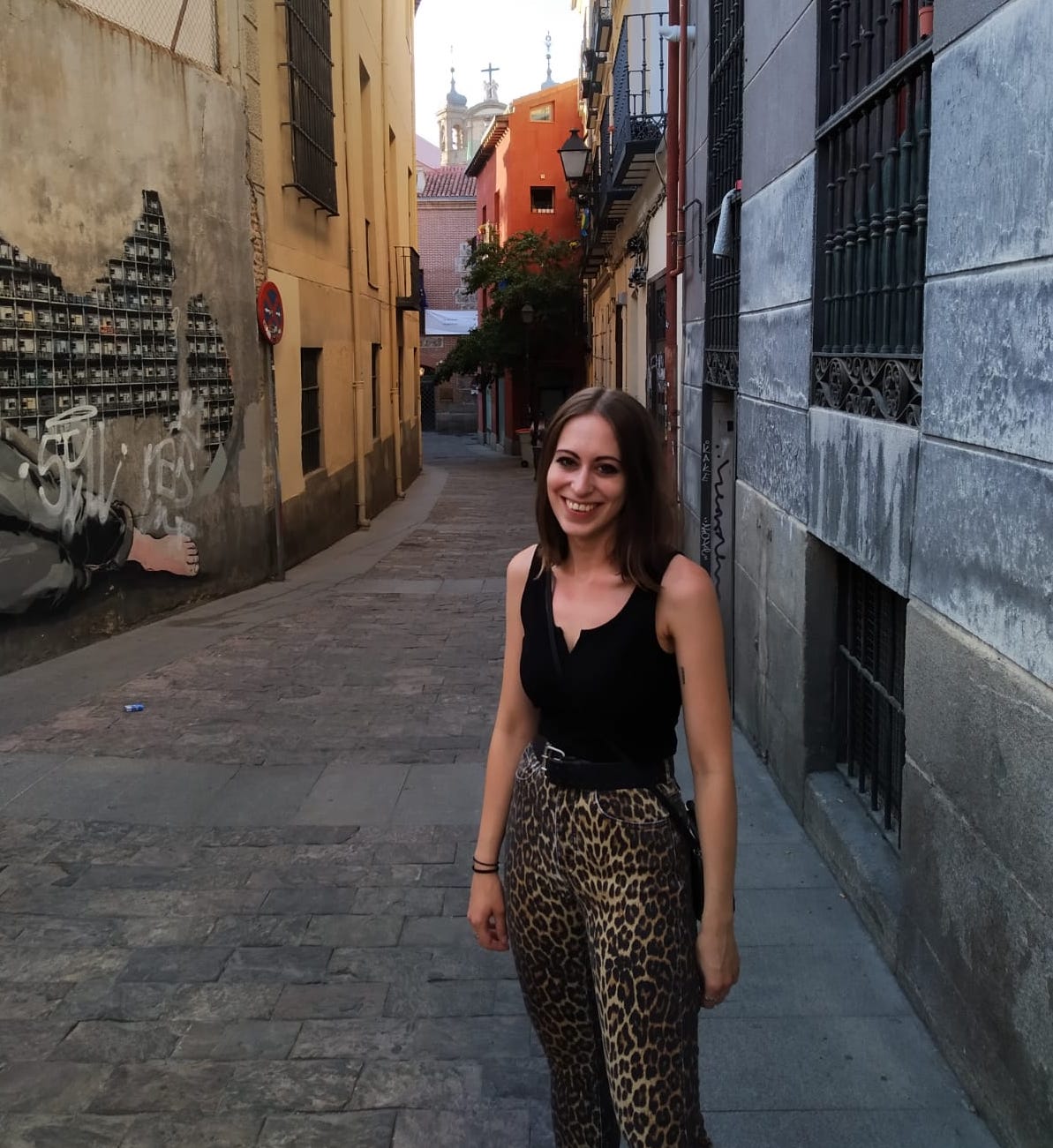 When I graduated with a degree in Translation and Interpreting in Spain, I thought I would never be able to find a job in my home country. Competition for jobs is fierce here and writing and translation seemed like such common skills. Since I had a high level of English, I decided to try my luck abroad.
Luckily for me, in the UK there were several roles that required native-level Spanish and there weren't quite as many Spaniards to compete with in the market. It only took me a couple of months to get my first opportunity as a Spanish Content Specialist in a SEO project. Although I didn't know much about SEO back then, I had the language skills to make it work.
A few months later, I found VeraContent and applied for a Spanish Writer and Translator position. If there is one thing I've learned here, it's that all industries need skilled professionals, regardless of the country, language or field. Writing might seem hard to break into because it seems like something anyone can do and it is easy to feel disheartened when you think your competition is endless.
After working in this industry for three years, I realized just speaking a language doesn't make you a good writer; and if you have talent and the desire to keep learning, you can stand out among the rest and find your place. I've been working at VeraContent for over a year now and was recently promoted to a project management position, where I oversee a team of writers, translators and editors. With the skills I've gained in my career so far, I no longer feel nervous about staying employed.
Breaking into the content industry: The María R way
Having above average language skills is an incredible asset when looking for a job in the communications industry. Although María was missing specific SEO experience, her ability to speak two languages at a high level, along with her writing talent, helped her get started. Of course employers do value a specific and varied skill set—but it isn't always a make or break issue. By demonstrating an aptitude for learning and a solid work ethic, your language skills can help you secure your first job.
Emily Wilson
Assigning Editor at VeraContent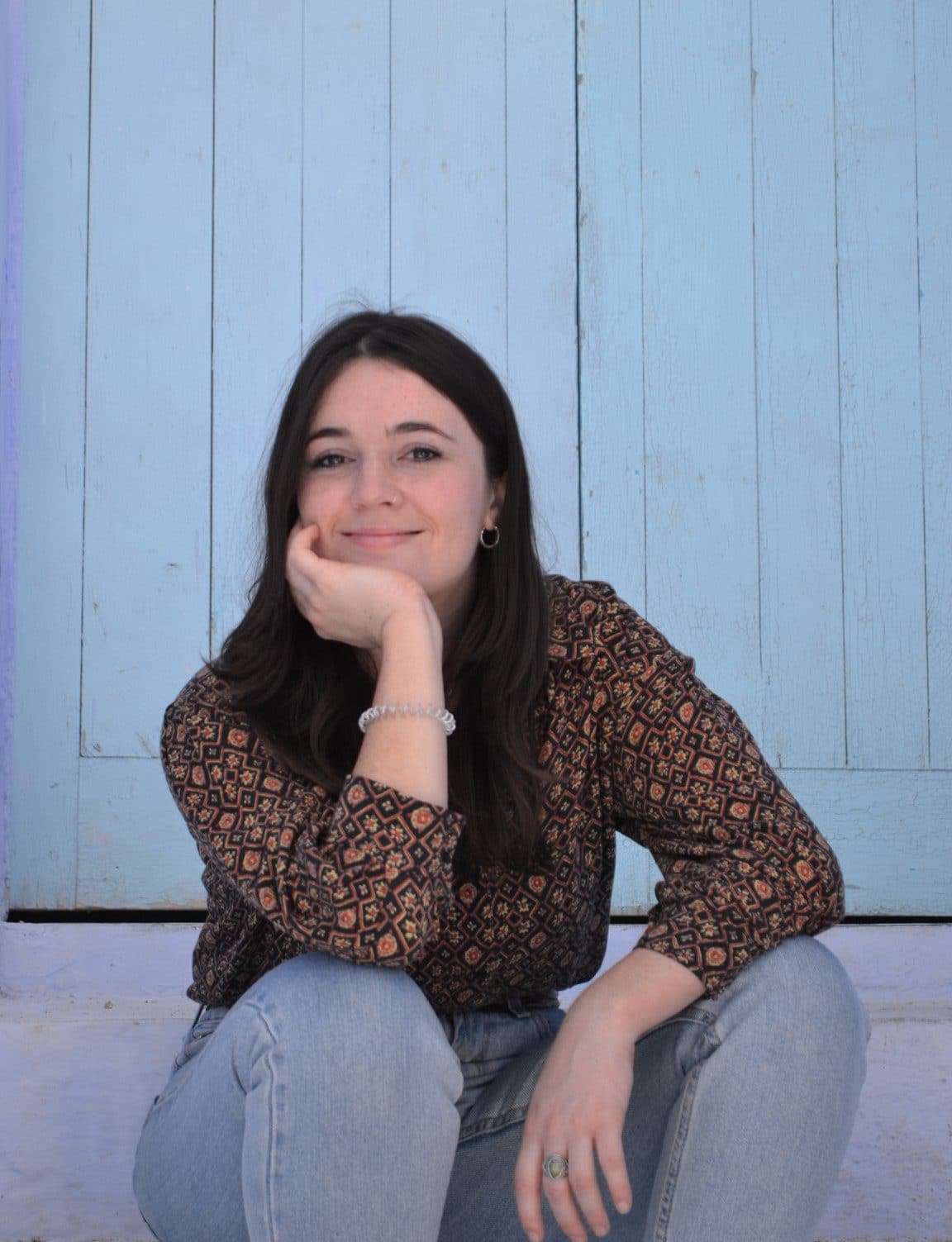 It was 2015 and I had just graduated from university. The prospect of entering the "real world" was both daunting and exciting—I didn't know where to start. All I knew was that I loved writing, languages, people and different cultures. I felt like I had two options: climb the conventional career ladder in London, or head to another country to gain professional experience while learning a new language.
I chose the second option and set my mind on Spain. Several months, countless applications, and one coffee-drowned laptop later (long story), I was offered a role at the property rental startup Spotahome. After a two-week trial period in England, I moved to Madrid the week before Christmas. I worked there for over three years, starting as a copywriter, before becoming Publishing Director of the French Region and finally an SEO content specialist. Working for a startup is a great way to launch your career—sometimes you have to create your role from scratch, so it's an exercise in diving into the deep end and just going for it. Startups also give you the flexibility to try different things and in three years, I've learnt a lot about what I do and don't want from my career.
Part of my last role at Spotahome was to coordinate projects and outsource content to VeraContent. As I started to work more closely with them, I became more and more curious about the world of content and communications. I really liked the idea of learning about different writing styles, being more creative and using my language skills on a more regular basis. I applied for the assigning editor role and have been working here for a month.
Breaking into the content industry: The Emily way
Targeting startups can be a great way to break into an industry. These fast-growing companies tend to have many entry-level positions available, and opportunities for quick advancement. It can be challenging to move to a new country a week before Christmas. But by showing she was willing to make sacrifices and jump on a plane right away, Emily managed to begin her new life in an exciting sector.
There is no cookie-cutter approach when breaking into the content industry—every story is unique. With hard work, dedication and a strong set of skills, it is possible to find the right position for you and begin climbing the content ladder.
Fore more stories and inspiration on breaking into the content industry:
If you're looking for content writing opportunities, check out our job openings here at VeraContent!