In this article, seven professionals who are currently freelancing in Europe explain some of the obstacles they've had to overcome at the start of their careers. Myself, my colleagues, and other remote workers share our stories, as well as any advice that we have for those looking to break into the industry. From networking and pitching, to filing taxes and establishing yourself as your own boss, there is plenty to learn in the world of freelancing.
But before sharing their stories, if you've stumbled upon this post because you're looking to connect with other content and marketing professionals in Europe, then I highly recommend joining The Content Mix Facebook group. It's where I've found a lot of my freelance jobs. You can also apply for freelance work here at VeraContent.
Now let's begin: 7 stories about freelancing in Europe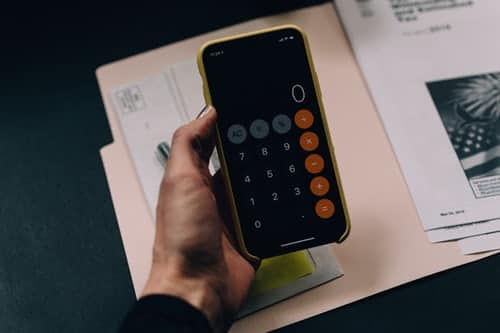 Melissa Haun, based in Lisbon (Portugal)
Freelance Writer and Translator. LinkedIn & Instagram.
Unexpected challenge: Setting rates
The greatest challenge for me has been knowing how much to charge my clients. As a freelancer, I often set my own rates, which can be both a blessing and a curse. When you're just starting out, it's difficult to know what to ask for. And if you have imposter syndrome like me, you're probably going to ask for way too little.
That said, you also have to balance your rates with your level of experience and the need to build a client base. Sometimes it's better to offer a lower rate and gain another satisfied client and sometimes you just need cash. For me, it's been an ongoing process of finding both this balance and the confidence to ask for the rates I deserve.
Advice: Learn to value your worth
I think that the key to figuring this out is being entirely honest with yourself. How much time are you spending on each assignment? How much experience do you have with this kind of work? What are your priorities at the moment—gaining as much new work as possible or narrowing down your client base to the ones that are really worth it?
Once you're clear on that, my best piece of advice is to work out how much you're earning per word and per hour for each assignment. I have a spreadsheet where I calculate this for every single job, so that I have an objective way to compare their profitability. This allows me to decide which clients to prioritize, and when to negotiate a higher rate. This last part might feel uncomfortable, but as a freelancer it's necessary. No one but you is going to stand up for your worth.
Also read: How to be a writer on the road: Tips from a traveling freelancer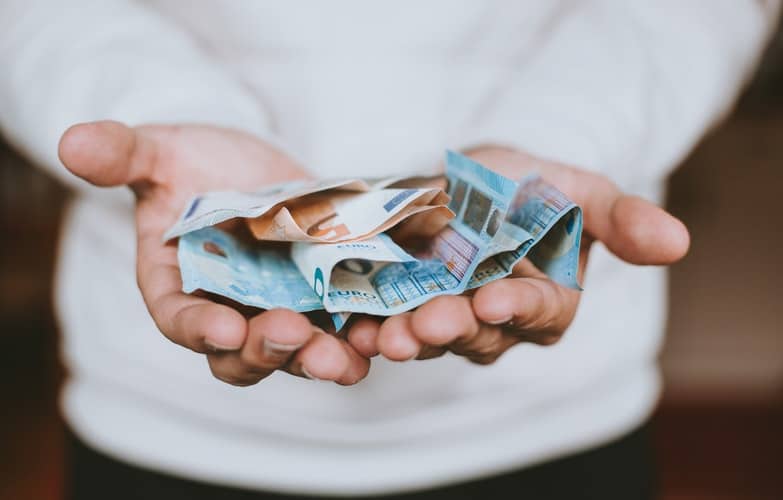 Daphne Binioris, based in Madrid (Spain)
Editor and Co-Creator of The Content Mix, VeraContent and Naked Madrid. LinkedIn & Instagram.
Unexpected challenge: The high fees and required paperwork in Spain
Honestly, it's hard to just write "one" challenge about going freelance in Spain. I had always heard it was very expensive to be a registered freelancer here, but once I started the process, I couldn't believe just how difficult it actually was. Although the monthly fee starts at €50, it eventually goes up to about €300, regardless of income. And you've got plenty of taxes to pay on top of that. Despite all the fees and taxes you're paying, you don't have several basic rights of a worker with a "paycheck," like unemployment benefits or medical leave. And perhaps what seems most unfair to me is the fact that you have to pay the sales tax (21%) upfront on all your invoices in advance, out of your own pocket—despite the fact that many clients here don't pay on time. So what's my advice?
Advice: Really weigh the pros and cons, and get a good accountant
Think very hard about whether or not you really want to be a registered freelancer in Spain. It's very costly, there's a lot of paperwork, and you get very little (to no) protection or aid. I've heard that in other European countries it's much easier. So if you have clients or spend a good amount of time in another EU country, it might be worth registering in their system, as long as you find a legal way to do it. Another piece of advice is to get an outstanding accountant to help you deal with all the paperwork, not just for peace of mind, but also so you avoid getting fined for missing certain deadlines or not filling out certain forms (of which there are many). A good accountant should also be able to help you cut costs and increase savings. And lastly, I would highly recommend finding clients outside Spain, because it's less expensive to bill companies operating in other EU countries.
Also read: Going freelance to pursue your creative aspirations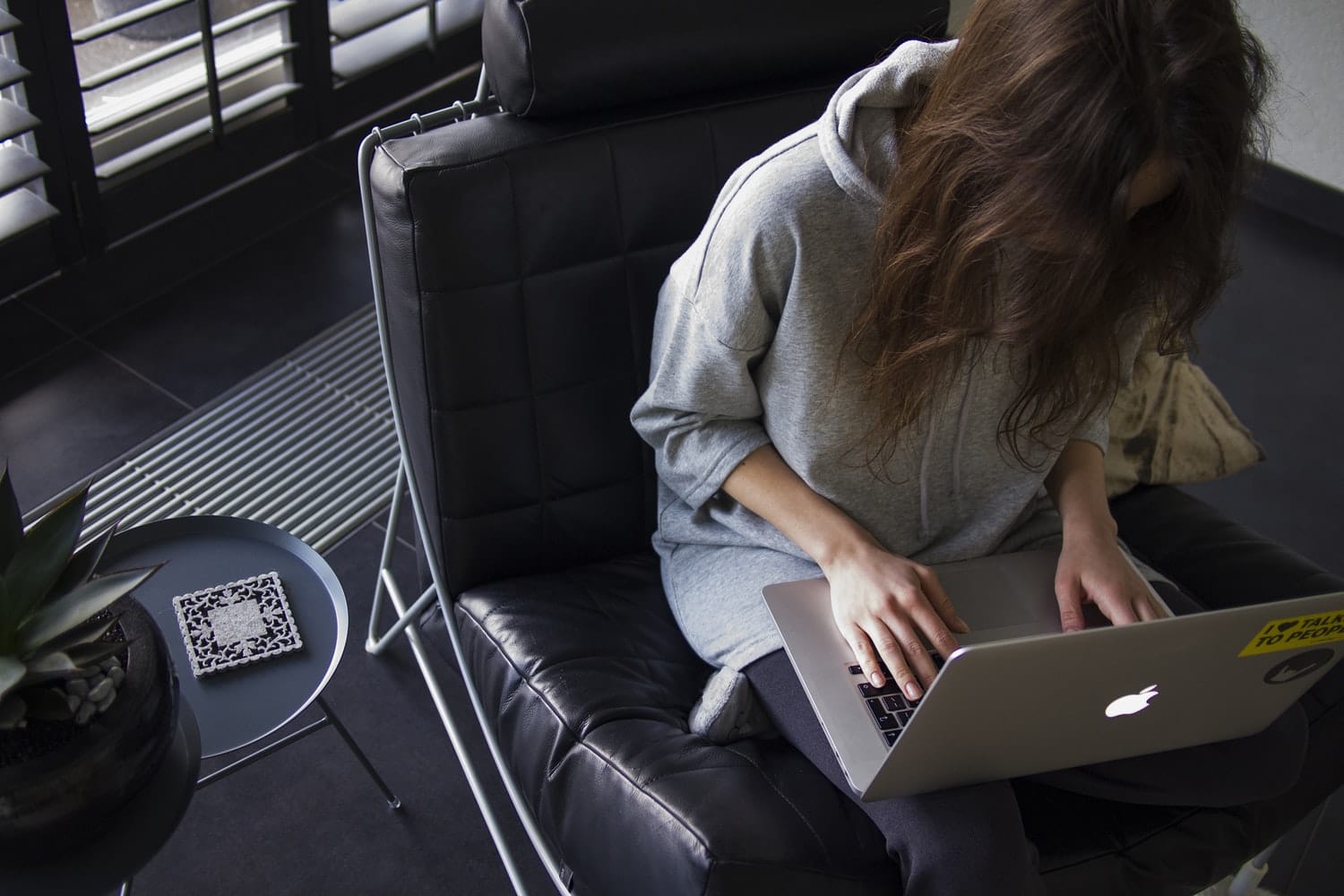 Karina Ionescu, based in Bucharest (Romania)
Content Creator. LinkedIn.
Unexpected challenge: The loneliness of freelancing
As most people will probably tell you, trading the 9 to 5 office job with being your own boss, making your own schedule and ditching the two-hour commute, and enjoying the morning coffee in the coziness of your home, is pretty much the dream. I can surely attest to that—making the shift felt amazing! But once the excitement of trying something new faded away, freelancing started to feel rather lonely. I had various projects but only communicated with clients by email and I started missing human interaction. Waking up late meant I had to work later and didn't have time to go out when my friends did. The work-life boundaries quickly started to blur.
Advice: Create your community
I soon realized I had to make some changes. I gave myself the freedom to work from the couch, and in my PJs, some days, but didn't let it be a regular occurrence anymore. I made myself go out to buy my cup of coffee some mornings and started working from a coffee shop at least two days a week. Just being out in the world instantly made me feel less lonely. In time, I started having consistent clients, and with some of them, I even got to create relationships beyond work. Then, I started looking into remote work and found Superside. Here, I got the community and interaction I needed, I now have colleagues from all over the world to chat with on Slack. We have occasional calls and I get to work with like-minded people with whom I can share ideas and struggles. At the same time, I get to enjoy the perks of remote work—flexible schedule, working from anywhere where there's high-speed internet, and being a part of exciting and challenging projects.
Also read: Freelancers: Taking advantage of an incredible resource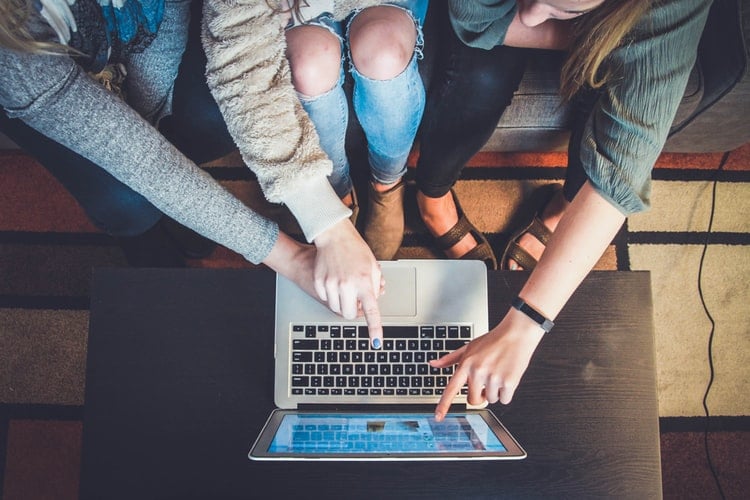 Daniel Catalan, based in Madrid (Spain)
Resume & Cover Letter Builder and Copywriter. Website & LinkedIn.
Unexpected challenge: Collaborating with other creative professionals
One of the reasons that I love living in Madrid is that it is the home of many talented artists and creatives. Surrounded by so many potential collaborators that operated separately in creative silos, I would often see the potential to build something together greater than the sum of its parts. Attempted team-ups would be hindered by factors such as conflicting schedules, lack of funding, misaligned goals, or miscommunications of Shakespearean proportions.
The turning point in my career as a freelance writer was when my friend and fellow long-term Madrid resident Vesta Rounsaville offered to create the website platform of my business. This was the beginning of a sustainable creative partnership. My clients are all professionals at various stages of their careers seeking to optimize their CVs and cover letters. Unlike North America, the UK, and Australia as well as many Northern European countries, Spanish CVs require a photo. Advising my clients to invest in professional reels has created opportunities for my close friend James Stiles of LABL Foto, who specializes in headshots. James and I collaborated on my own headshots, as well as a photoshoot of me at work attending to the needs of clients. The visuals created by James gave life to my brand.
My clients often need the documents that I create translated into Spanish, which generates an opportunity for my translator friend Luis. Other clients would want the templates that I create further customized with a specific style in mind. For that, I refer them to my friend Diego, who has created illustrations for me in the past and is currently working on updating my logo in exchange for my SEO copywriting contributions to his upcoming website, which will also be created by Vesta.
Advice: Build and invest in a creative community
The client referrals and the trading of services with all of my creative partners have allowed us to collaborate and share clients while retaining autonomy in our respective areas of work. My advice to my fellow freelancers seeking to build a creative community is to keep your friends sharp, engage with their content, peer review their work, motivate them to monetize their skills, help them find clients and new opportunities, and have a group chat and other communications infrastructure in place to coordinate knowledge sharing.
Also read: Controlling your own narrative: Bouncing back after getting sacked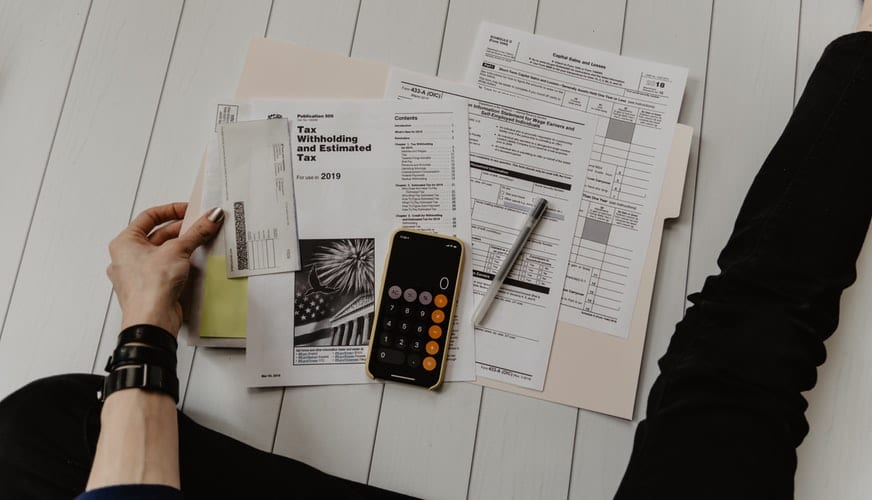 Jennifer Riggins, based in London (UK)
Freelance Tech Storyteller, Writer, Marketer, Podcast Host. LinkedIn & Twitter.

Unexpected challenge: Registering and paying taxes
As an American who's been living and freelancing in Europe for over a decade now, the biggest challenge is always the logistics of registering and paying taxes. Each country is totally different and it's much simpler in the U.S., where they don't care how many jobs you have, making it easy to charge you taxes for all. Of course, the U.S. still sucks in that I have to file taxes there too!
Advice: Take advantage of the flexibility
The upside is that, as a native English speaker, I have a privileged opportunity for my work to be in high demand anywhere I go. And in the flexible, remote world we now live in, I really can work from anywhere!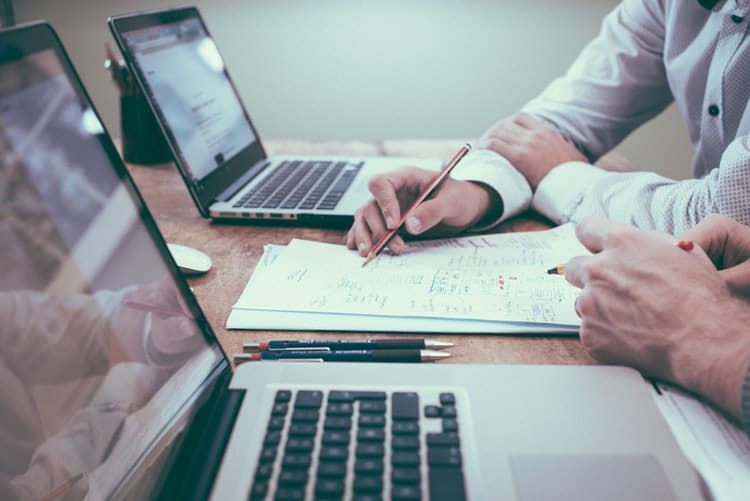 Alfonso Lombana Sánchez, based in Stuttgart (Germany)
Doctor of Philology. Freelance Writer, Spanish-German Translator and Editor. Website.
Unexpected challenge: Knowing which type of self-employed worker you are
In Germany, you could say there are two different types of self-employed workers: "Selbstständige," people who work as freelancers (with or without a company), and "Freiberufler," people who work in the liberal arts. Registering as one or the other isn't difficult. What's actually hard is knowing which one you are exactly. And figuring that out isn't always easy: it requires intense expert advice to decide what's right for you. Translators and writers (including content creators), provided that they work alone, can register as liberal workers and pay only based on their income, thus saving starting capital and other taxes such as those of companies, businesses, or chambers of commerce. However, the liberal worker is literally alone in the face of danger. That is, medical insurance, pension plans, etc. run on their own account, as does the responsibility of filing an "individualized" tax form every year. And all of this is expensive. You have to pay a lot to get good advice if you don't want to lose "too much" money at the beginning.
Advice: Reap the advantages once you're established
Now, the big advantage comes once you're established. There are different grants for young (and not so young) entrepreneurs, such as interest-free loans or grants for that essential advice at the beginning. There are also valuable projects, professional networks, associations, and foundations where you can find like-minded people. In the case of translators, for example, there are excellent portals—both free and paid—where you can find good projects for translation, which is an appreciated and valued profession in Germany. As far as content creators are concerned, if you don't want to be alone, you can become a publicist and enter artistic associations where you can obtain not only contacts, but also medical insurance and pension plans at a better price. In short: it's difficult and good advice is required, but it is feasible.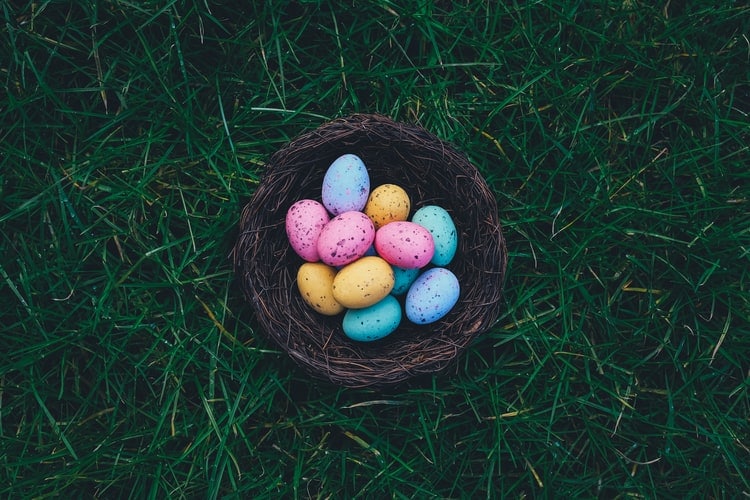 Haley Grant, based in Madrid (Spain)
Freelance Writer. LinkedIn & Website.
Unexpected challenge: Freelancing is often unreliable
There are plenty of challenges and obstacles that I have encountered as a freelancer—most of which, I did not expect before starting on this career path. But among all the many obstacles, my biggest unexpected challenge would be how unpredictable and unreliable freelancing can be—and I learned this the hard way.
When I first started out, I only had one job as a freelance writer, and let's just say, I put all my eggs in one basket. I moved to Spain banking entirely on this one job to support myself in a new country. Long story short, I received an email that the company was downsizing and my contract was terminated, effective immediately. There I was, living in Spain, no savings, no job, no work permit as of then, and no idea how to find another job that allowed me to work remotely. Within two weeks, I was fortunate enough to have found an amazing job as a content creator for Superside. But from that terrifying experience, I learned a valuable lesson about freelancing.
Advice: Never bet on only one gig
Losing my first remote job taught me that, as a freelancer, your relationship with the company/client is quite different than a traditional office job. There is no two-week notice period and companies are perfectly in the right to end contracts with their freelancers from one day to the next. In short: there is very little security.
That is why I never rely on only one job to support myself. While the constant hustling and managing of various jobs can be challenging at times, it is also exciting and gives me peace of mind that if one door closes, I have many other sources of income to get by on. Learn the value of networking to make connections and discover new opportunities so that you never have to rely on only one gig.
Also read: 5 common mistakes I've noticed after analyzing 100+ LinkedIn profiles and CVs
What's your experience freelancing in Europe? We'd love to hear from you!