Achieving success on a global scale requires more than just translating marketing materials into different languages. It takes a skilled and knowledgeable global marketing specialist who possesses a unique set of qualities to navigate the complexities of global markets and cultural differences.
Here are 10 qualities to focus on if you're looking to hire a global marketing specialist, from having a deep understanding of diverse cultures to a talent for creative problem-solving. But first, let's get into what the role actually entails. 
See also: Best global multilingual marketing advice you'll hear in 2023
What is a global marketing specialist?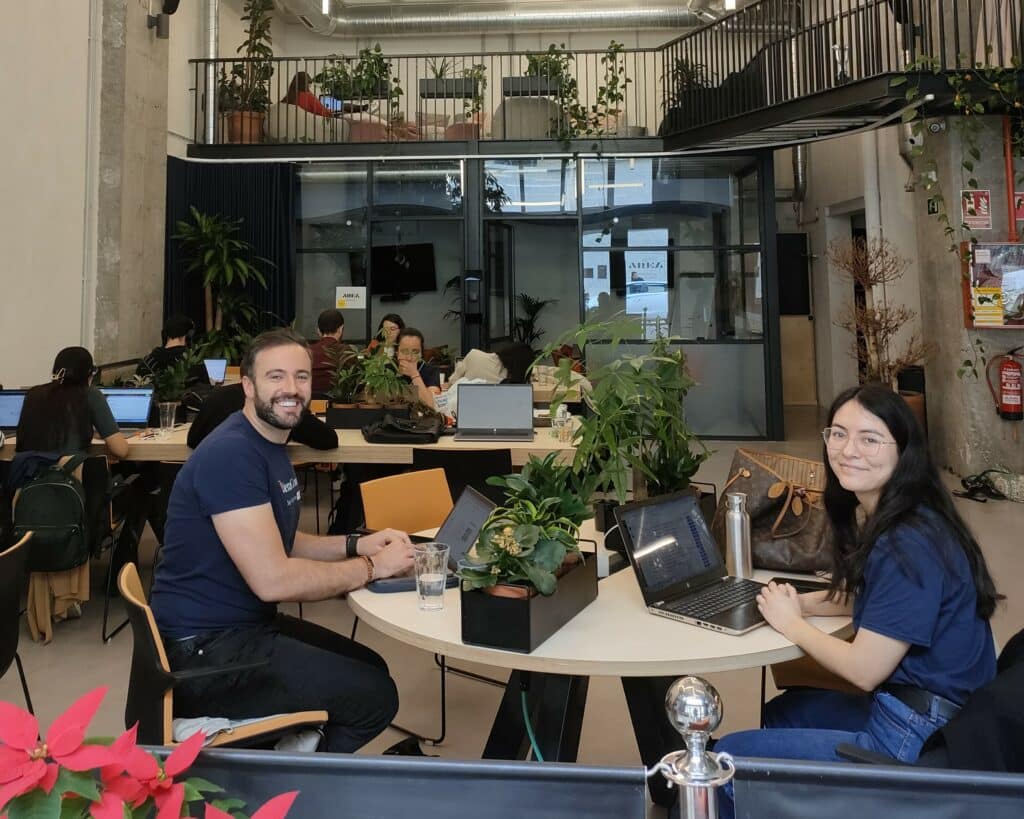 A global marketing specialist is a professional who plans and produces content for marketing campaigns across multiple regions. Their role involves two major aspects:
Developing your global marketing strategy. Global marketing specialists are experts at evaluating international markets by performing audience research, analyzing data and identifying industry trends. They then craft a global marketing strategy to promote your company's brand in existing markets and help you reach new ones.
Creating and launching marketing campaigns across language markets in line with your brand voice and identity. They use a variety of international marketing channels, from social media to localized websites and email campaigns.
Global marketing specialists must combine innovation, creativity and cultural sensitivity to drive business results. While the role overlaps with global marketing managers in that they have similar goals, they aren't necessarily the same thing.
Managers oversee and advise the marketing department in ensuring all campaigns align with the overall global marketing strategy. While running day-to-day tasks, managers focus on the broader marketing strategy and execution.
Specialists, as the name suggests, might focus more on a specific area of research, platform or even target market. They can get more granular with their concentration.
Ultimately, it comes down to how the company and industry prefer to divide responsibilities. At some companies, specialists might focus more on research and strategizing. At others, they might handle the execution of plans.
Regardless, both global marketing managers and specialists are responsible for promoting the company's brand across international markets, all while strategically tailoring your product and message to each market. 
See also: How to get international clients with a global content strategy
Download our free guide and adapt your content strategy to local markets: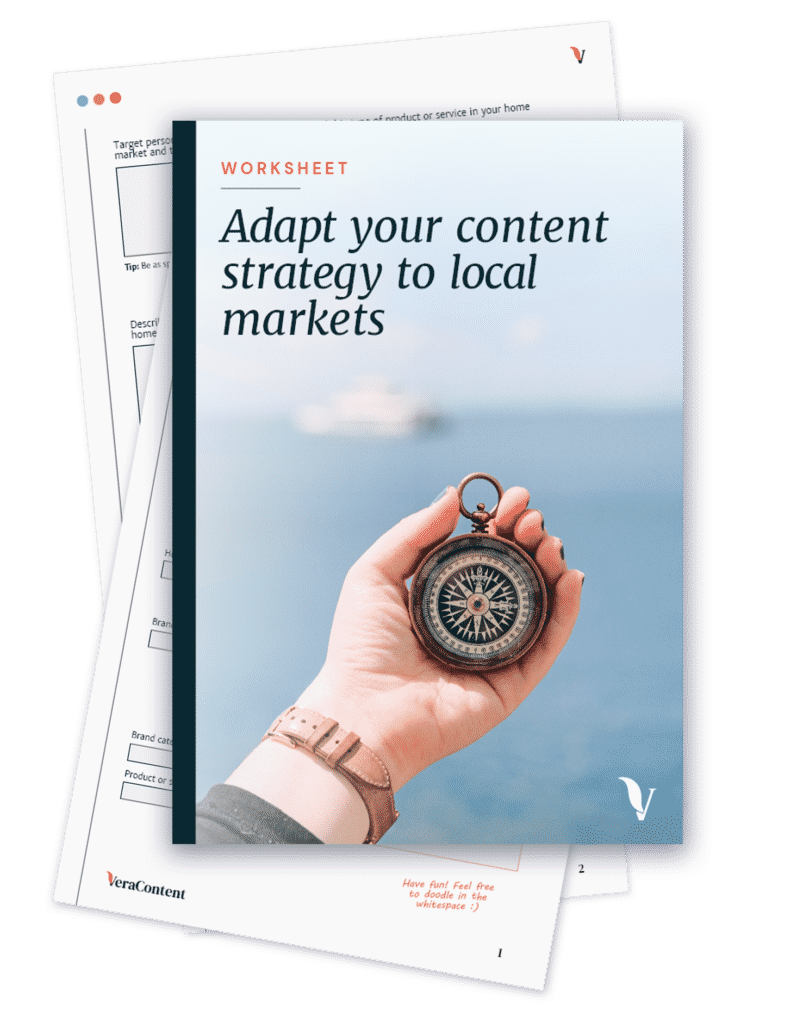 Get your free guide by filling in the form below!
What makes a great global marketing specialist
It pays to hire a global marketing specialist, but how can you spot an exceptional candidate to promote your brand across borders?
Top qualities range from soft skills, like strong communication and cultural sensitivity, to harder skills, like familiarity with specific tools and technologies and data analysis.
Quality #1: Effective communication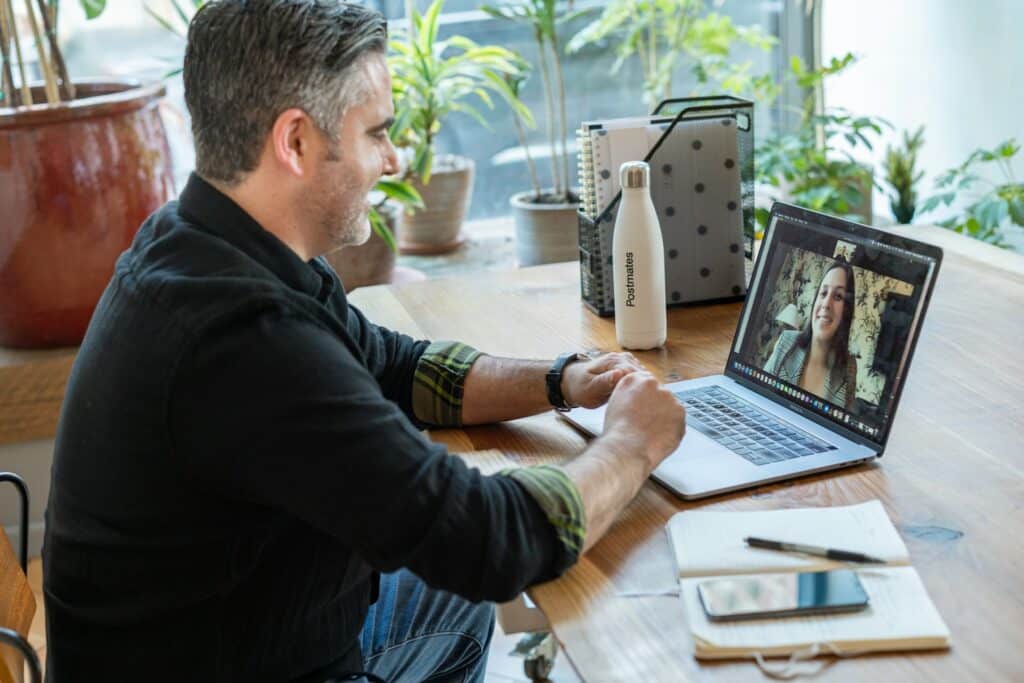 The first quality every global marketing specialist needs may come as no surprise—strong communication skills.
Great global marketers are great storytellers. They can build a narrative that will resonate with an international audience. They also know how to communicate effectively within their team and with other departments and freelancers. That communication involves being able to give quality feedback.
"It's really hard to invest and put your heart into your work if the person who assigned it to you doesn't communicate with you about it or give feedback. They have to be invested in it for you to be invested in it. And that's what we do really well with our freelancers."

– Shaheen Samavati, CEO at VeraContent
Pro-tip: Download our guide to nurturing relationships with freelancers.
Great communication can look like:
Excellent teamwork and relationship building
Strong writing and composition skills
High levels of emotional intelligence and empathy
Because global marketing specialists often run teams and work with professionals worldwide, they also need to have developed cross-cultural communication skills.
"Romance-language speaking countries are much more direct. That was a shock for me. In the US, while we're not so 'beat around the bush,' we have to kind of warm up to people for us to collaborate well. Those cultural differences are so small, but really make a big difference, especially if you're trying to work in those markets."

– Kyler Canastra, head of business development at VeraContent
Different cultures express themselves differently, which can take some adjustment. On top of being written and verbal communication experts, global marketing specialists should be able to accommodate and address cultural differences with respect and empathy. 
Quality #2: Attention to detail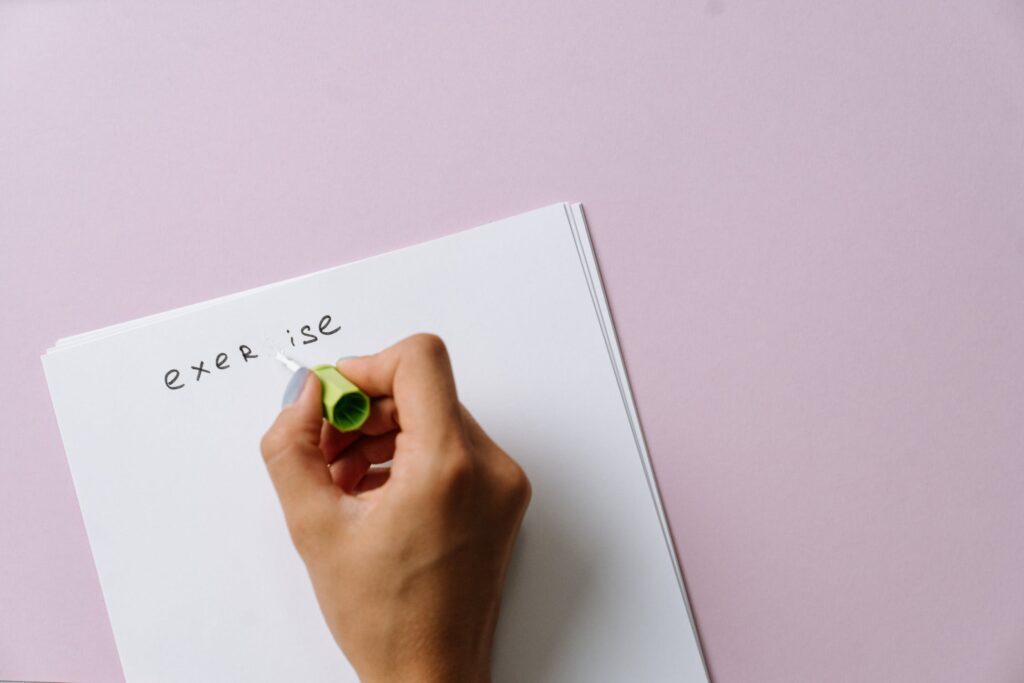 Errors cost money, time, and potentially your brand's reputation—which is why attention to deal is so essential.
Specific attention should be paid to:
Grammar, punctuation and tone. Spelling mistakes look unprofessional and can erode consumers' confidence in a brand.
Calendars. When sharing content in global markets, you have to be aware of each region's holidays and important dates.
"You have to be aware of different important dates in each culture. For example, Father's Day is super relevant in Austria but not so relevant in Germany. It helps to have a person who knows these important days and when it's necessary to create relevant content for them."

– Adriana Carles, head of content and social media at Ladenzeile
The editing process. At VeraContent, we maintain a high level of quality with our two-step editorial process. With this system, we know we're publishing clear and effective materials. Don't skip steps or rush this part—it's much better to take the time to ensure it's done right the first time, so you don't waste time redoing it!
See also: The importance of quality content: What it is and why it matters
Quality #3: Research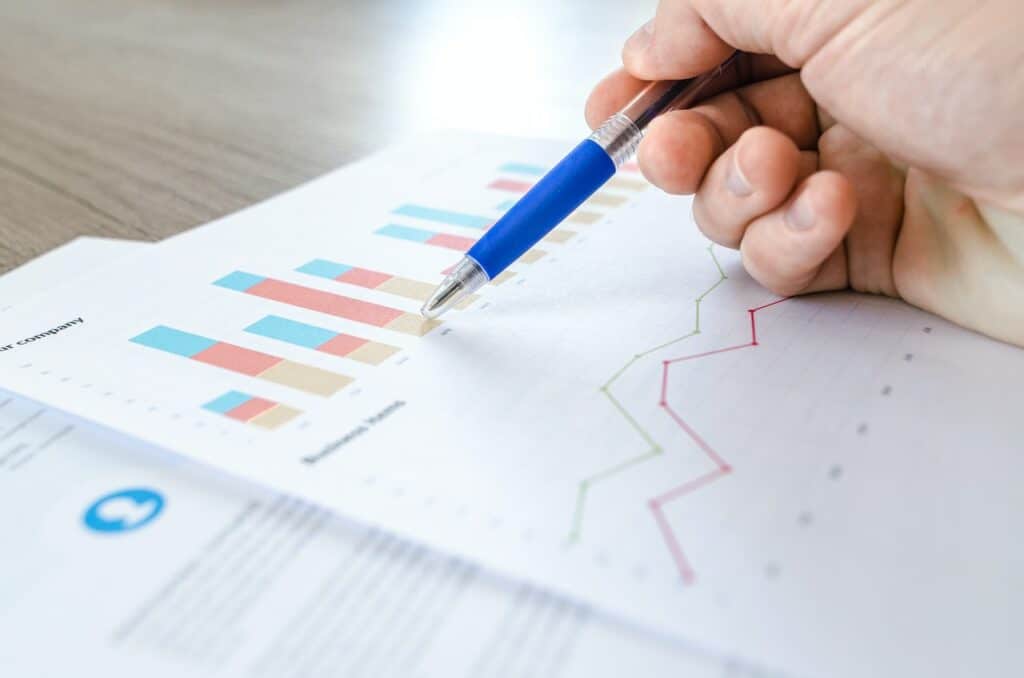 Did you know that Gen Z consumers (aged 26 and under) are beginning to use TikTok more and more as their search engine of choice?
If your brand is tackling the question of how to reach younger audiences, then developing a strong presence on TikTok could be the answer. But we wouldn't know how effective this strategy might be without research. As they say, knowledge is power.
"You have to define your potential customer, hone in on their needs and pain points, and tell them how you can solve their problems."

– Jérôme Logie, EMEA marketing manager at Pall Water
That's where the ability to research comes in handy. A global marketing expert should be able to think like a social scientist. They must collect information, analyze it and develop strategies accordingly.
For example, ROI and lead generation analysis is how most expert global marketers determine their campaigns' success. Hubspot says that over 75% of marketers report how their campaigns directly influence revenue.
Marketers are increasingly looking to lead generation statistics to measure the success of their content programs, with 67% of companies using lead generation as the sole metric to determine success.
Quality #4: Understanding projects like a project manager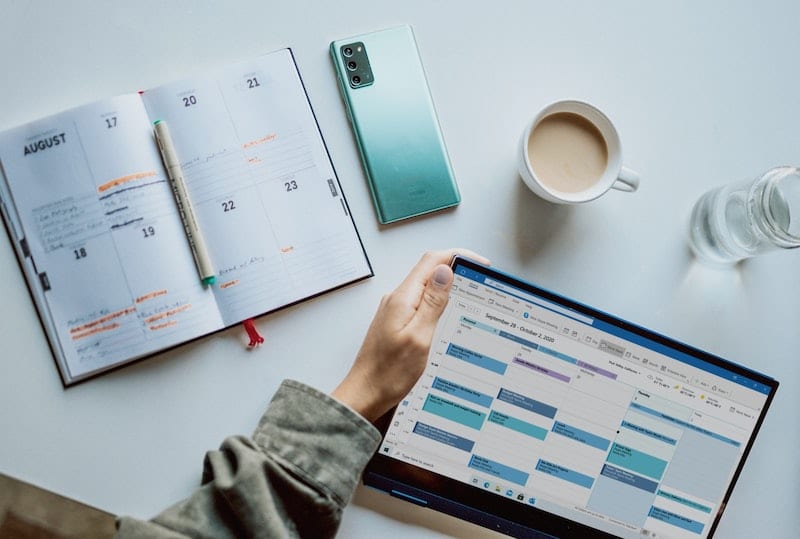 Marketing is a fast field. Between juggling strategy development, lead generation, content marketing, email campaigns, social media management and monitoring industry trends, a global marketer is expected to perform multiple high-impact daily tasks.
Multi-channel marketing can be complex—even more so when it's multilingual.
This is where stellar organization and time-management skills come in. A global marketing specialist should be familiar with the fundamentals of project management. For example, do they clearly grasp your team's workflow and content production process?
Snags in the marketing process are inevitable. Even having the most efficient workflow can't prevent the occasional road bump, so specialists who prioritize adaptability and problem-saving are better able to bounce back.
Quality #5: Familiarity with international SEO & SEM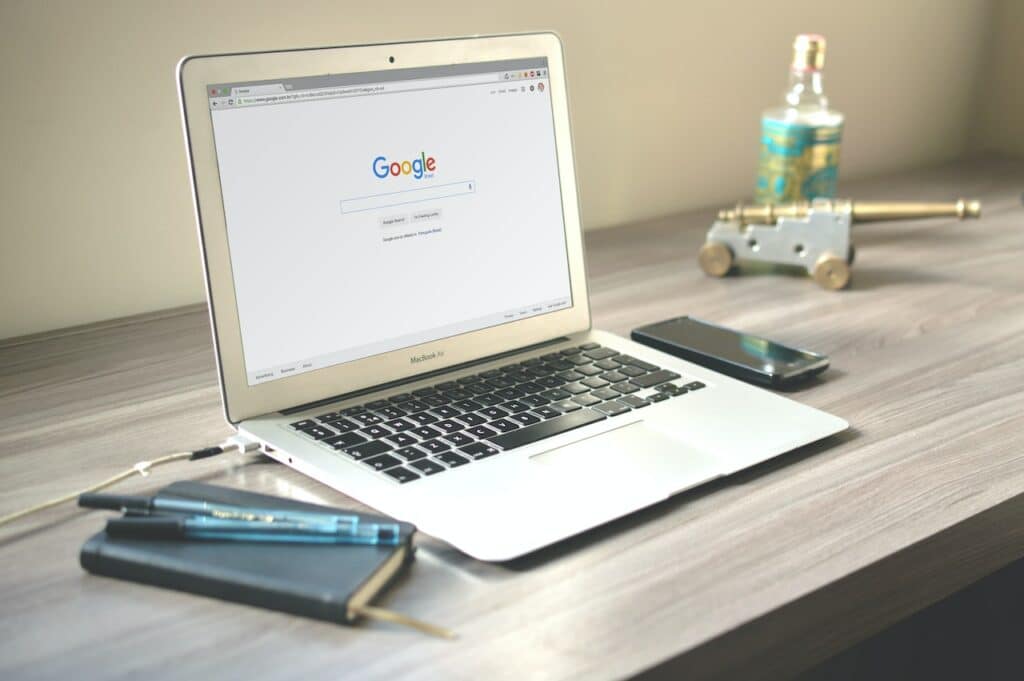 A global marketing specialist has to be something of a jack of all trades. They should be comfortable with SEO basics—including knowing how to use Google Analytics and other SEO tools.
As a global marketer, knowing the ins and outs of your website's back end is often better left to a developer, web designer and international SEO expert. But, while you don't need to know how to implement hreflang tags, for example, you should be aware of why these details make such a big difference for a multilingual website. 
See also: 5 best practices to improve your multilingual website SEO
Quality #6: Design and visual communications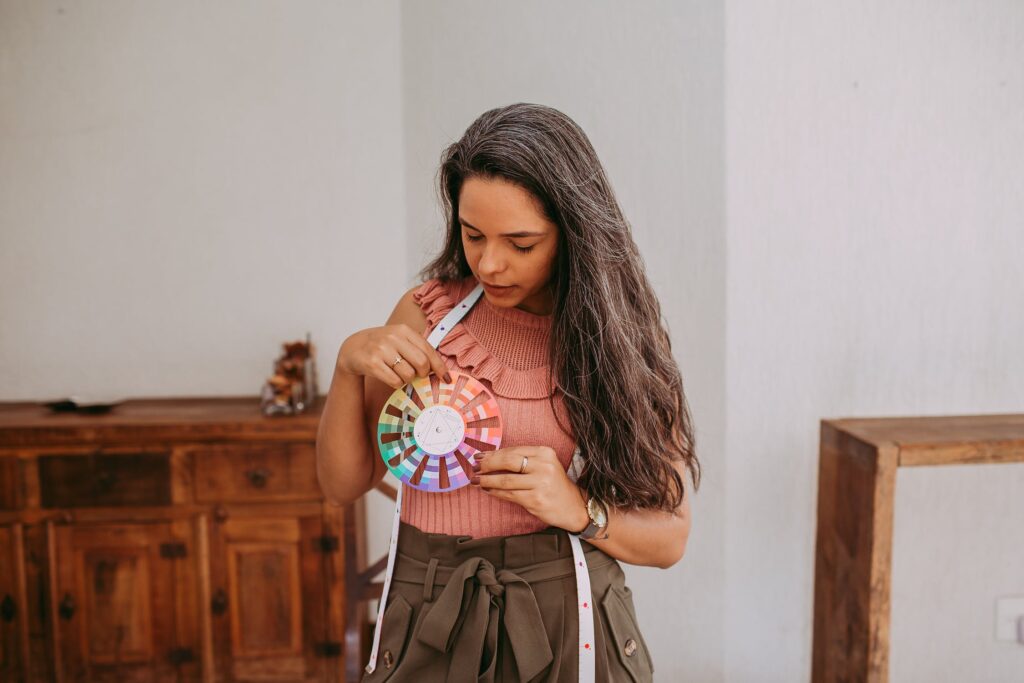 Great global marketing specialists have a solid handle on design and visual communications.
In fact, familiarity with the basics of visual design is pretty standard for the position. One study showed that 45% of marketers were using infographics as part of their social media strategy, while another 38% were already planning to leverage it for the first time in 2022.
As with SEO or web development, being a graphic design expert is not necessary. However, no matter how general the global marketer is, they should feel capable of picking an image to go with a social media post.
What's more, they should understand common cultural color associations or when and how to use culturally relevant images. This takes cultural sensitivity, which we'll discuss later.
Pro-tip: An image is worth a thousand words. It pays to hire multilingual graphic design specialists. Consider working with a graphic design localization agency that can adapt your visual content to new markets.
Quality #7: Forward-thinking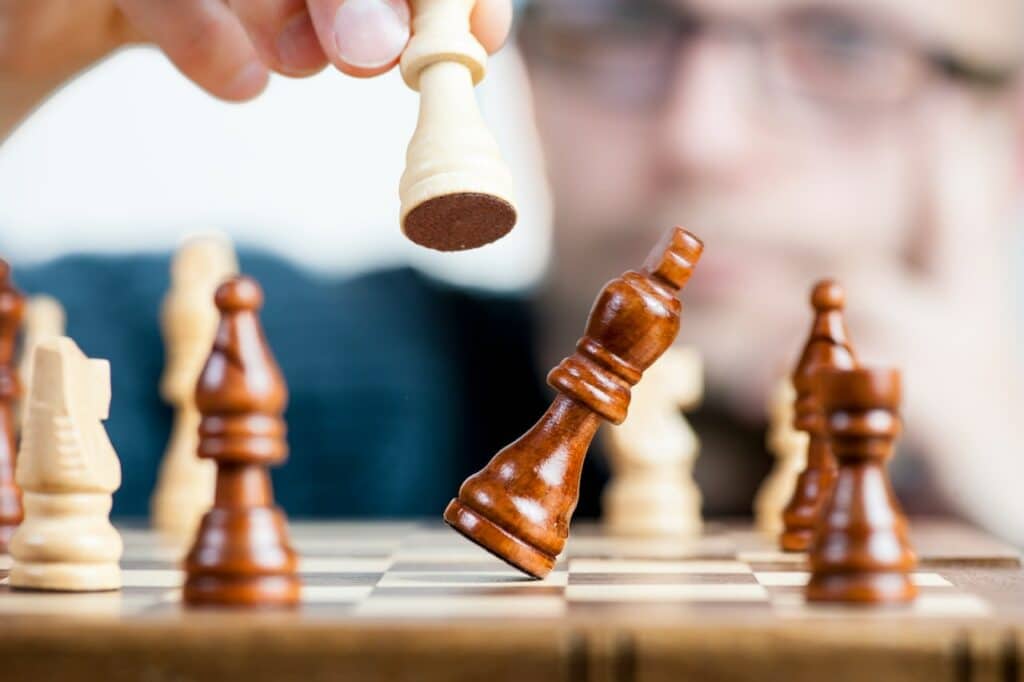 Thanks to new applications, channels and software, global marketing is constantly evolving.
Even just 10 years ago, the world of global marketing looked very different than it does now. With the increasingly online nature of marketing (and the decreasing relevancy of more traditional methods, like print), brands have more opportunities to instantly reach consumers worldwide.
Did you know? Over 42% of social media experts expect their spending budget to increasingly go towards new technologies like the Metaverse and Virtual Reality/Augmented Reality.
In 2021, 82% of B2B content marketers leveraged Twitter for organic marketing. But following Elon Musk's acquisition of the giant social platform, many experts are now questioning Twitter's role in their social media strategy. Apple and many other top global brands have pulled ads from the platform, and many more are waiting to see what's on the horizon for Twitter. If the platform is no longer beneficial for promoting brands, what comes next?
To keep up with competition and consumer demands, a great global marketing specialist remains on the hunt for the answers to these questions.
Quality #8: Creativity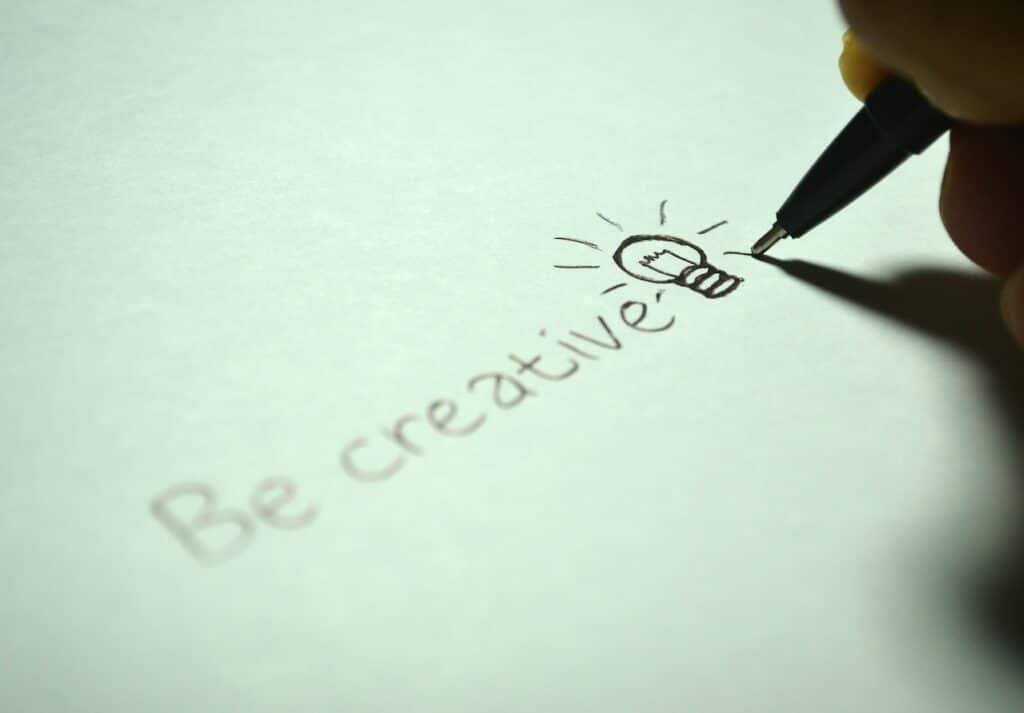 It comes as no surprise that a global marketing specialist should be creative. Innovation requires the ability to spot current trends and push the envelope. Great global marketing specialists offer curiosity and creative solutions.
Here are some ways to promote creativity as a writer and as a global marketing specialist:
Read, read, read! Read everything. If marketing is all storytelling, then expose yourself to as many stories as possible. Source your inspiration from the best content and marketing books to read right now.
Look within your industry. Listen to your colleagues and competition. What are the industry experts doing and saying? Make connections and draw inspiration through in-person events or on social platforms like LinkedIn.
Look outside your industry, too. What inspires you? What makes you feel passionate and connected? Communities, hobbies and media can build your knowledge and your drive.
Practice. Just like any other skill, marketing storytelling takes practice. Stay open-minded and accept failure as a means of learning—then try again!
Also read: 18 habits of successful content marketers
Quality #9: Leadership
Global marketing teams are a collection of moving parts. Your company's marketing department might work with multiple translators, editors, creatives, researchers, strategists, or developers for each target market. You might have entire teams devoted to one market or groups of freelancers who seldom interact with each other.
Whether your team is in-house or not, your global marketing specialist needs to be able to pull people of different backgrounds and languages together to create amazing content. 
This is no easy feat. It takes initiative and drive, and a great specialist combines these skills into leadership. Even though a specialist isn't necessarily a manager, the ability to motivate a team and coordinate responsibilities is not just nice to have for this role—it's essential.
Quality #10: Cultural sensitivity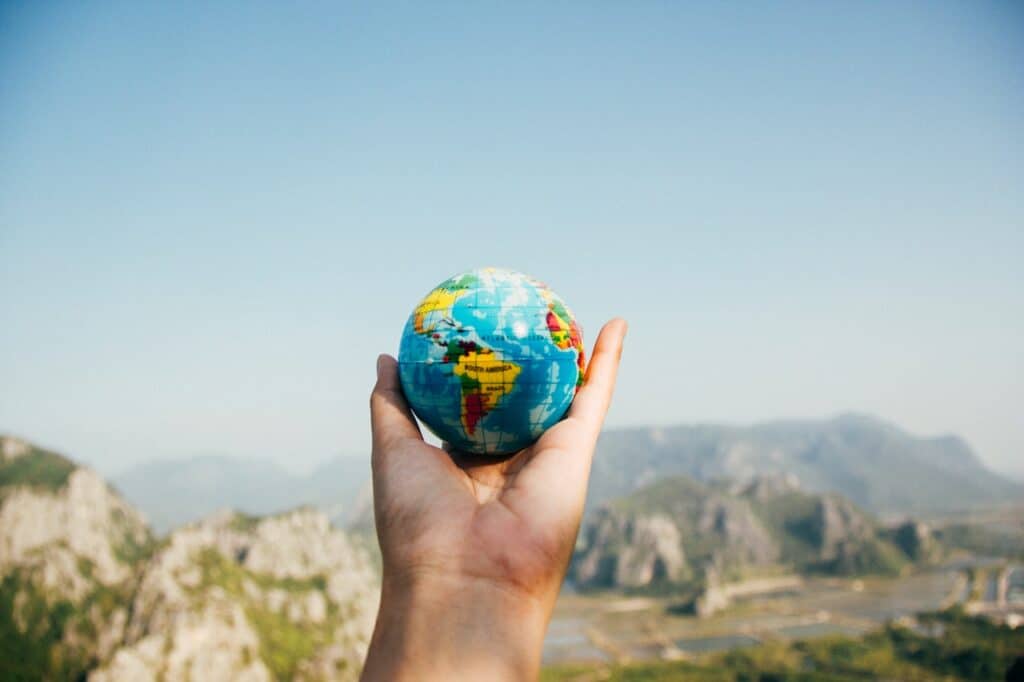 For your global content strategy to be truly global, your brand has to address cultural and linguistic nuances in other markets. For example, what works for a US audience might not work for a German audience, and vice versa. 
"Be patient and keep an open mind, especially if you're trying to break into the market from another part of the world."

– Sarah Kirchner, global marketing consultant
Without properly localizing your brand's messaging to a culture, you risk missing opportunities to connect with your audience—or worse, you risk offending them. As we discussed with communication, every global marketing specialist needs to have a developed sense of cultural sensitivity and awareness.
This doesn't mean they need to be an expert in the nuances of every market. Instead, it's important to cultivate cultural sensitivity and maintain an open mind.
That could look like knowing when to consult your cultural resources. For example, it's always a good idea to trust your local translators, linguists and writers who understand their native market. 
See also: 10 ways for leaders to improve cross-cultural communication skills
How to support your global marketing specialist
Global marketing specialists are a game-changer for a successful global marketing campaign. They have the ability to create innovative content that resonates with your audience and outpaces the competition. But hiring a specialist isn't the only solution.
If bringing in an in-house global marketing specialist is beyond your means, or if your global marketing specialist needs more support, consider partnering with a global content marketing agency like VeraContent.
We can pull from a wider network of resources and talent. Instead of just one global specialist, we have access to a whole team of specialists based around the world. At VeraContent, we know what it takes to run successful global campaigns for international brands.
If you need help developing a global marketing strategy or need more local expertise, we'd love to partner with you! Get in touch today to find out if you qualify for a free content consultation.